Celebrating
You
Stand up, inspire, be an icon
Hera Couture presents, Celebrating You, our new campaign which challenges beauty ideals and champions authenticity.
Timeless gowns
that fit you perfectly
Crafted with love for you to treasure endlessly
You deserve to find your dream dress, one that flatters your figure and makes you look and feel incredible. Hera Couture is all about attention to intricate detail. Some draping here, some lightweight support there, to ensure you feel airy, confident, and utterly beautiful on your special day.
A skill passed down
through generations
To bring you the very best in quality
Katie inherited her love of fashion from her mother, a couturier. Learning to sew from the age of eight, Katie was taught the delicate art of corsetry, draping, pattern making, construction and how to fit garments perfectly. Read more about Katie's journey here.
A happy bride is our
greatest success
Be inspired and immerse yourself in real Hera Brides
"I still can't even begin to tell you how much I adore my dress or thank you enough for making it for me. I made, without a doubt, the best memories of my life wearing it - and I definitely put it through its paces! It jumped a few fences, walked through paddocks, danced a LOT and now it's clean and looks just as beautiful as the morning I zipped it up. How you make dresses that beautiful, comfortable AND tough is a complete mystery to me. You and your team are incredibly talented." Jen.

In Our Bride's Words
"Hi Katie & team, I wanted to send through some photos of me on my wedding day in the gorgeous Barnett dress. Made me feel like a million bucks! So thanks so much for creating my perfect dress. Thanks so much, Liz"
Liz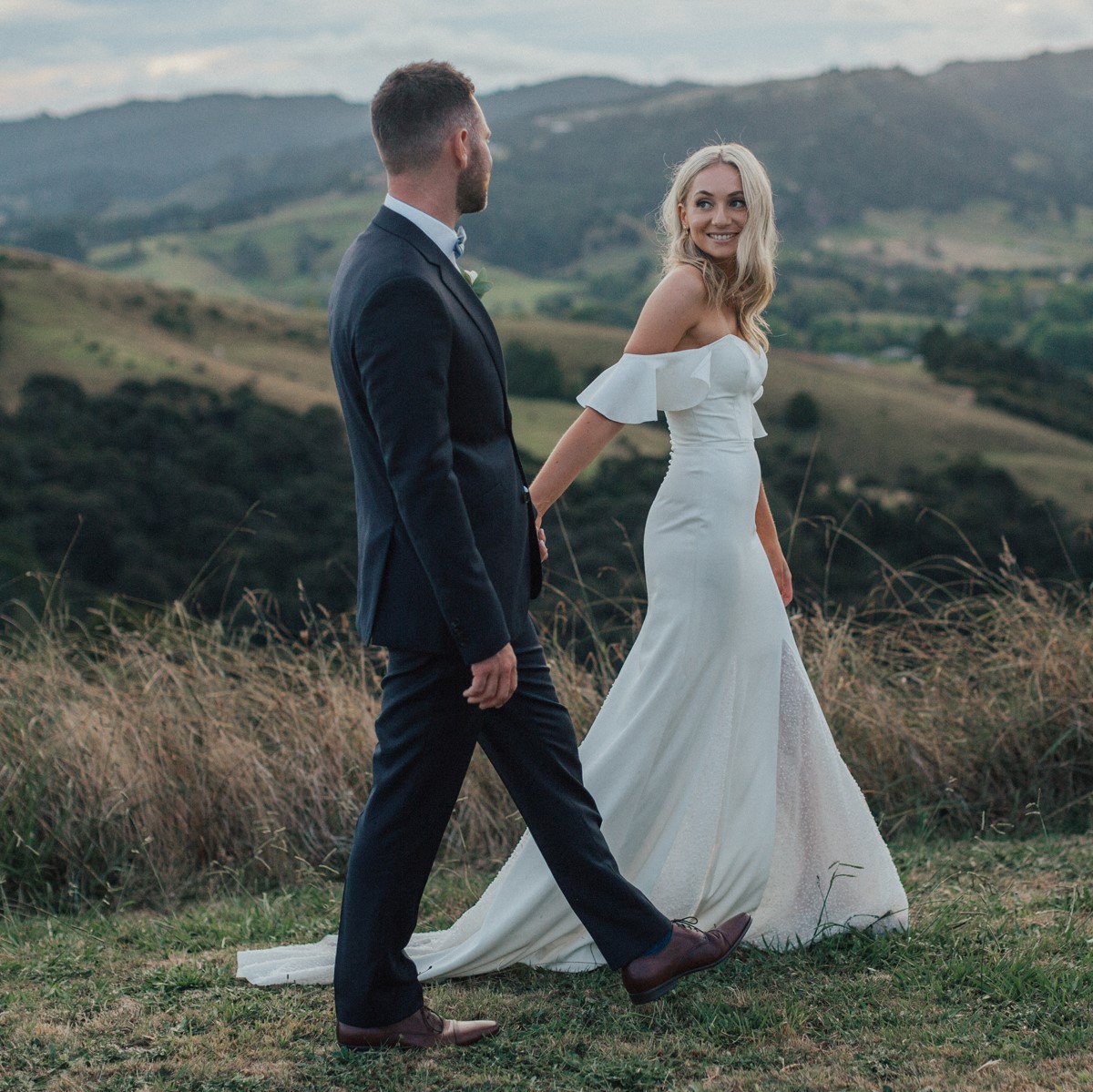 In Our Bride's Words
"Thank you, Katie! Lots of compliments on the dress especially the back! So glad we found you at the very very last minute, we were so relieved and happy about it. Appreciate all your help and great staff! It was really the most magical day ever we absolutely enjoyed it."
Elizabeth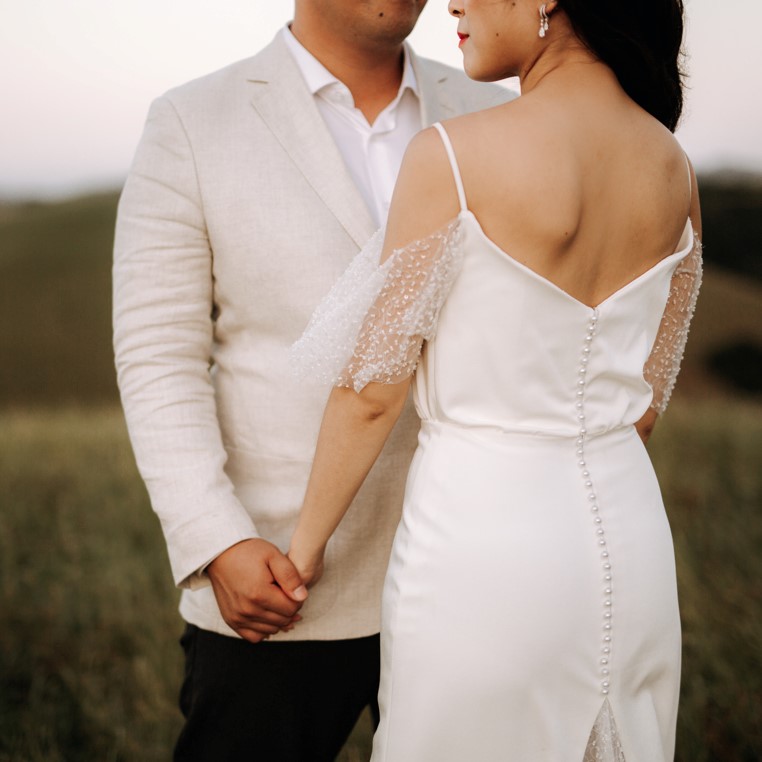 In Our Bride's Words
"Katie, yesterday I got married and I can honestly say so so many people talked about my dress and how absolutely incredible and unusual it was... Everyone's breath was taken by the dress. It's so incredible, Katie! ... Feeling amazing – still floating on cloud nine!"
Phoebe, Havelock North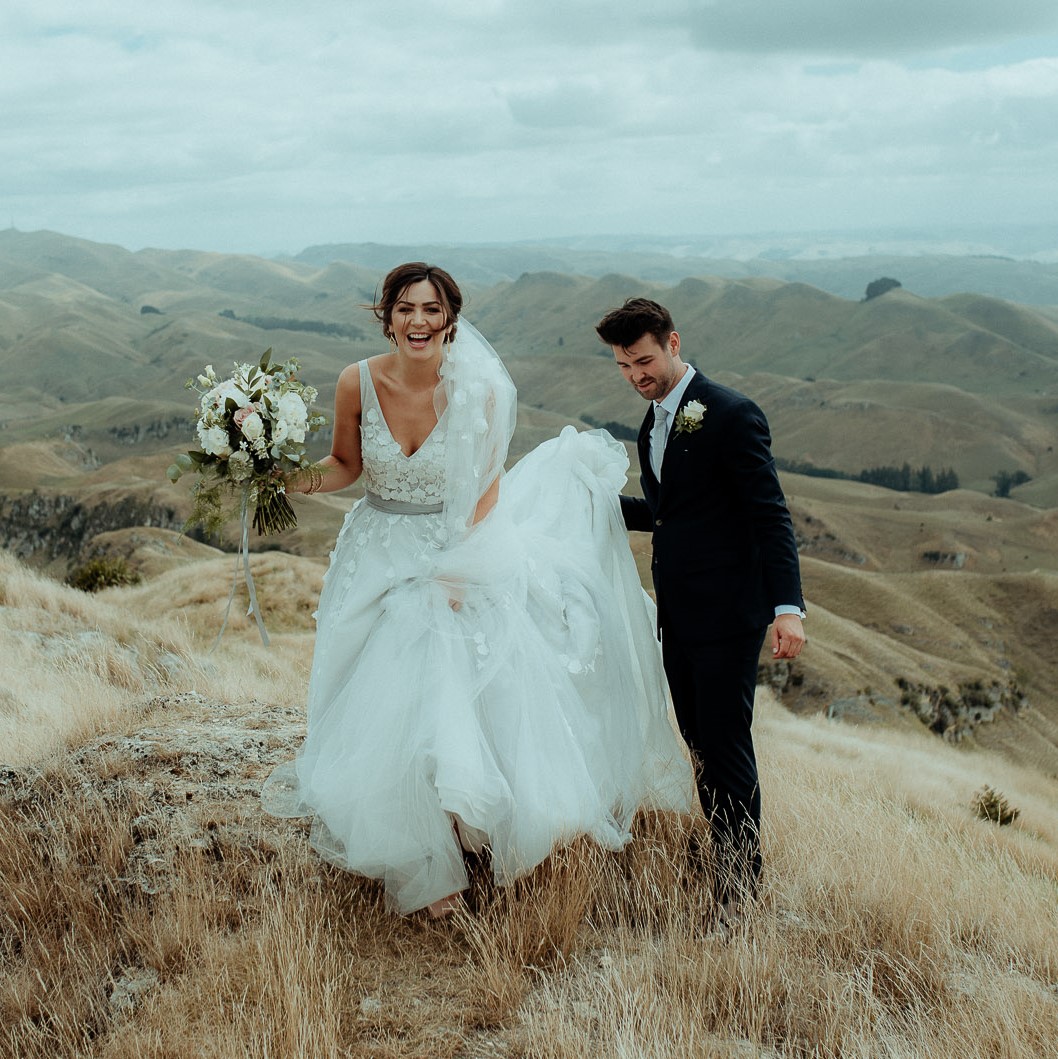 In Our Bride's Words
"Thank you so much for the beautiful Venezia dress!!! I searched for months and months for the perfect dress and found the whole experience rather daunting! I can not thank you enough for your patience with me whilst deciding on my dress which was originally the Bosset gown. The first time I tried the Venezia gown on, I knew it was the dress for me. I loved it so much and wish I could wear it again. It was incredibly comfortable and easy to move in. I felt amazing in the dress and received so many compliments on the dress. Thanks again to you all at Hera, such a lovely bunch of people!
Kelly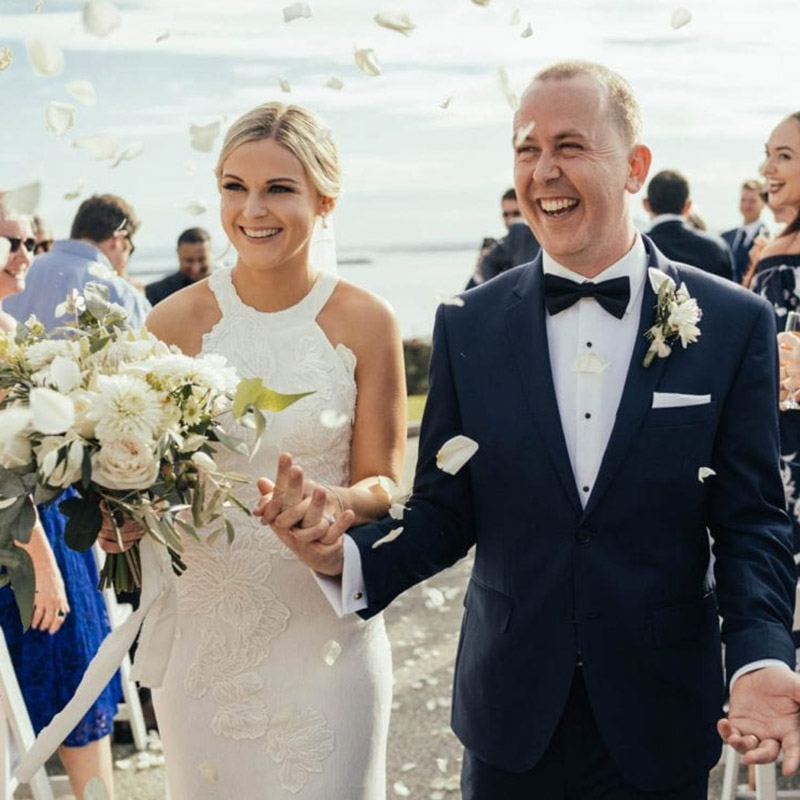 In Our Bride's Words
"I bought my dress through your stockist Savvy Brides in Australia. Katie from Hera had been so nice and sent over the Audrey and another style for me to try on. I immediately fell in love with the Audrey and its amazing lace detail. All my family is from NZ so I was so happy to be wearing a New Zealand designer on my wedding day"
Rachel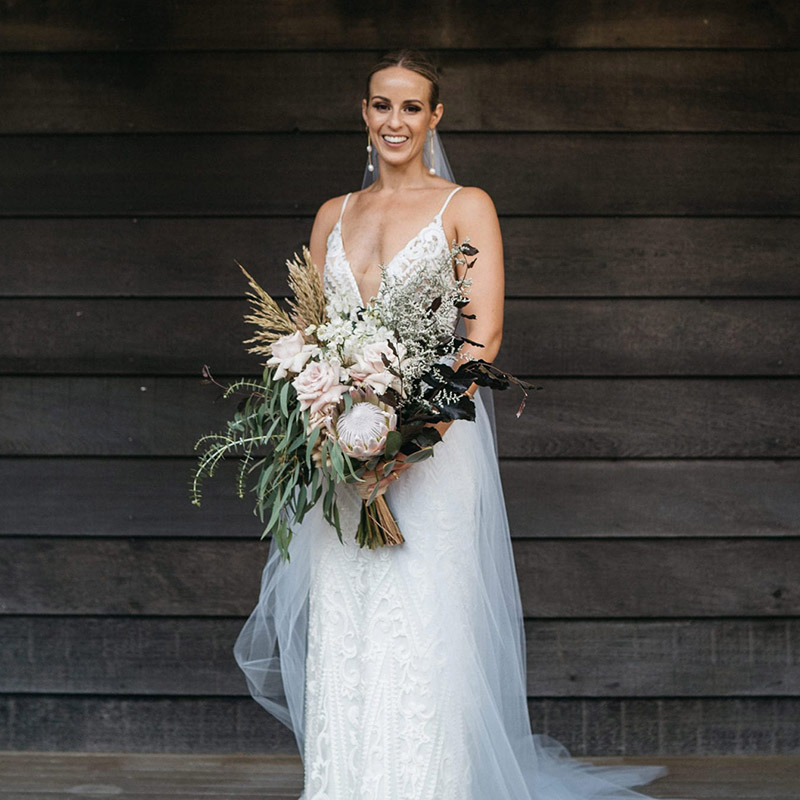 In Our Bride's Words
"Thank you Katie for my amazing dress! The whole outfit looked stunning, I felt like an absolute princess and loved every minute! You're an incredible designer and I feel so lucky to have been able to create the most perfect dress with you! I look forward to wearing my jumpsuit many more times"
Anna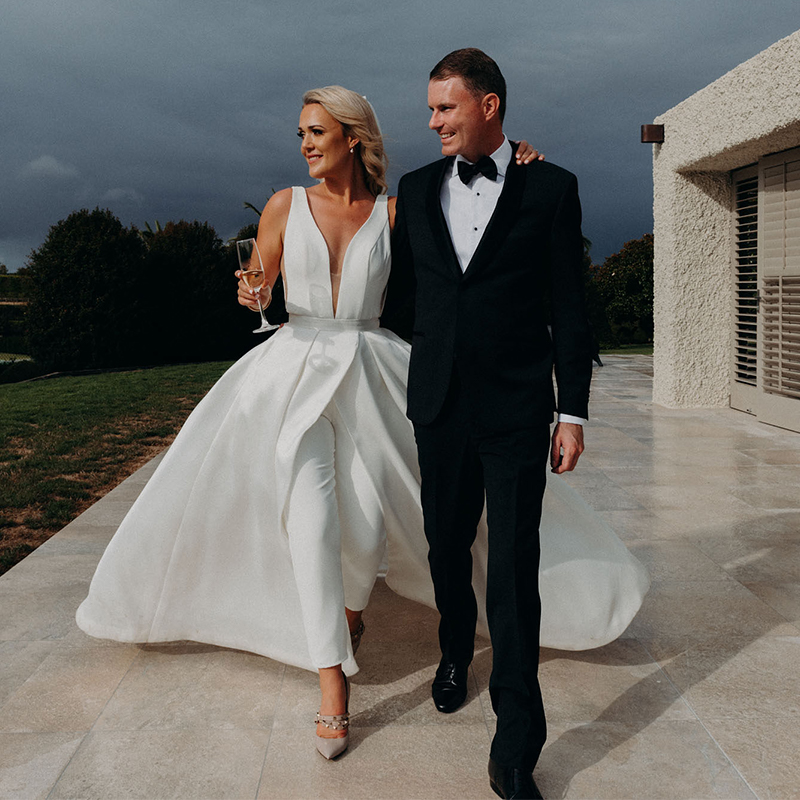 Enquire about this ${ enquiry.type }
---