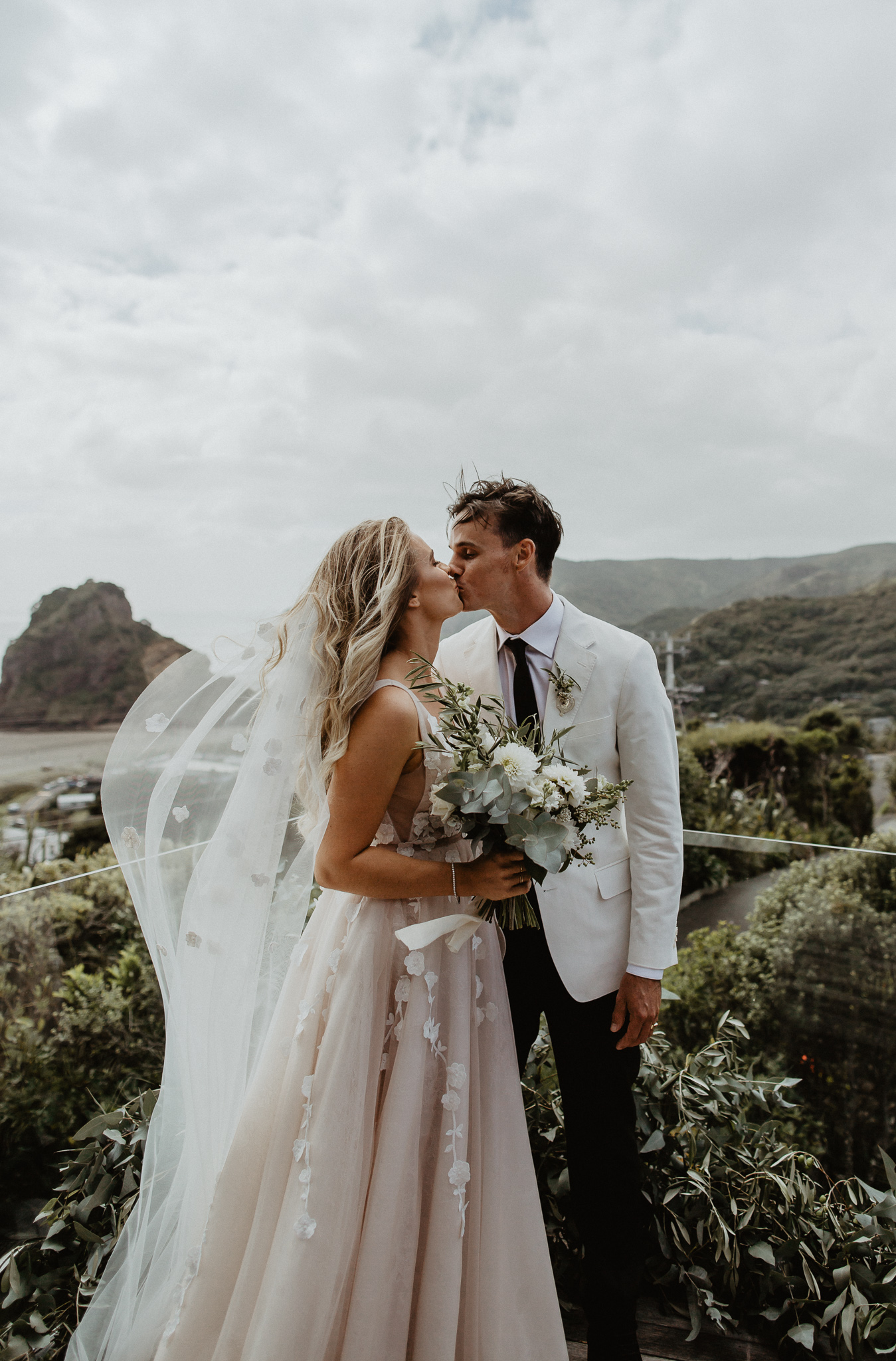 Piha wedding on Auckland's black sand beach
Our happy place
Petra and Dave were married in a stunning family home overlooking Piha beach in Auckland. Petra chose our Lavant gown in blush, contrasting perfectly against the moody beach tones. The wedding was captured beautifully by Wild and Grace Photography.


"The one thing that I found stressful was finding my dress.  There is a lot of pressure to find the one and I was so stressed that I wouldn't.  I had a couple of not great experiences with dress shops, the style of dresses I loved didn't suit me like they did the stunning girls modelling them and one thing I learnt quickly was that I didn't suit white. So I found Hera Couture online and I thought I have to go and have a look at least.  
Mum and I went in and I started trying on dresses. I wasn't feeling 'the one' and I started to stress, so Mum asked the lovely girl (who was so patient with me) and she showed me a different gown. I instantly said no way I'm not wearing a big dress, until Mum told to 'just try it on for me so I can see the color'. And it was stunning.  I knew it was the dress I wanted and I met with Katie and we customized her beautiful Lavant dress to make it my perfect dress.  Those girls did the impossible and turned that dress around for me just in the knick of time and made all sorts of alterations.
I have never felt so amazing and so special as I did in that dress.  From the moment I put it on I felt incredible. Your wedding dress is the only dress you will probably wear that is meant to be over the top and wow. I wanted a very simple dress and I am so so glad that I didn't and I went bigger with detail and color.  I seriously can't put in words how much I loved my dress.  I can't wait to find a reason to wear it again because I was so sad at the thought that I might not get to…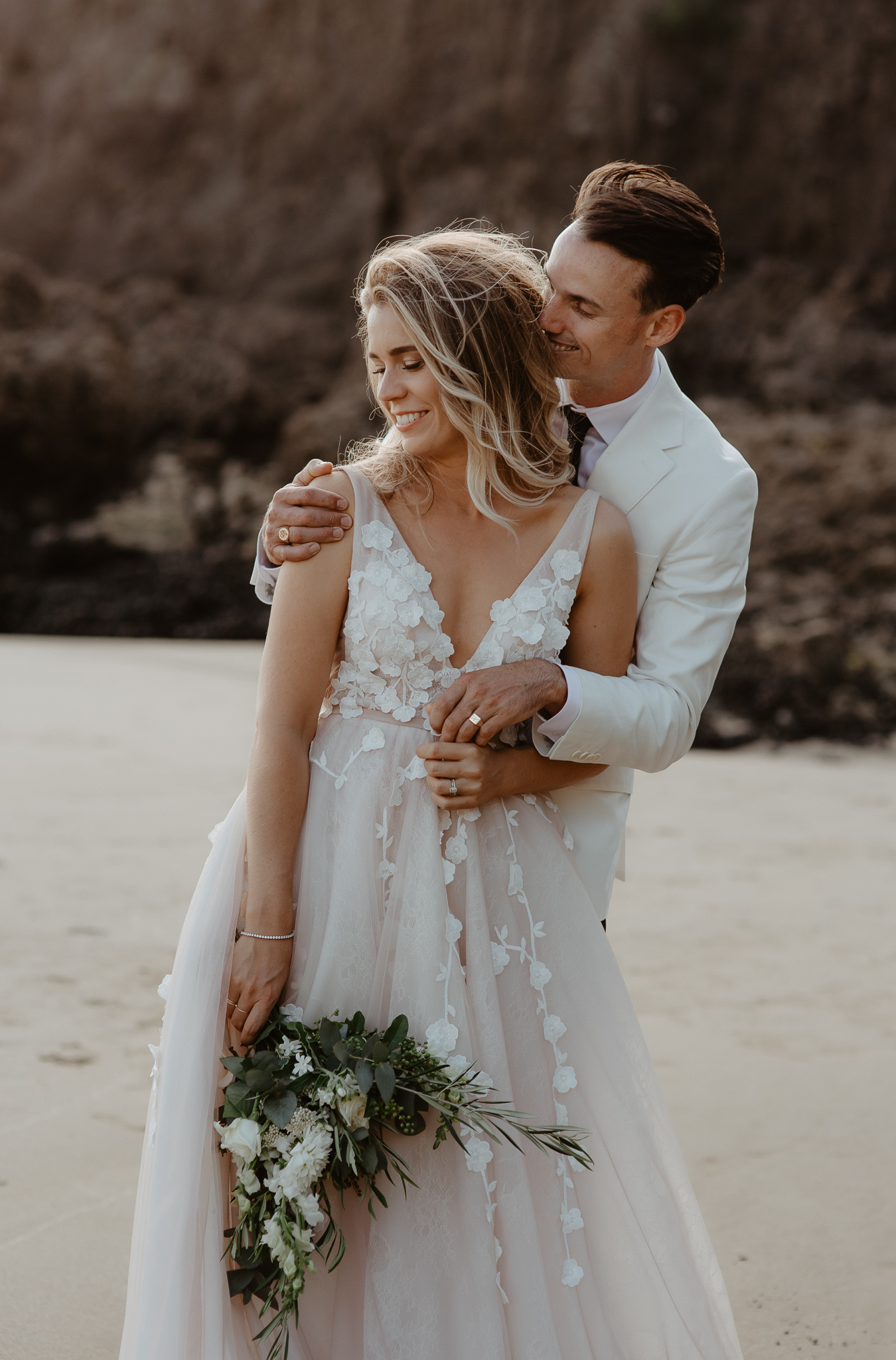 …Our day was perfect.  We wanted a relaxed fun day that was focused on having our special people around us with good food, music and the perfect backdrop. We chose to get married at my parents amazing house out at Piha.  It has the best view out  across the whole beach and it has been my happy place since I was a baby.  Piha is very special to me and my Family and it set the perfect scene and backdrop."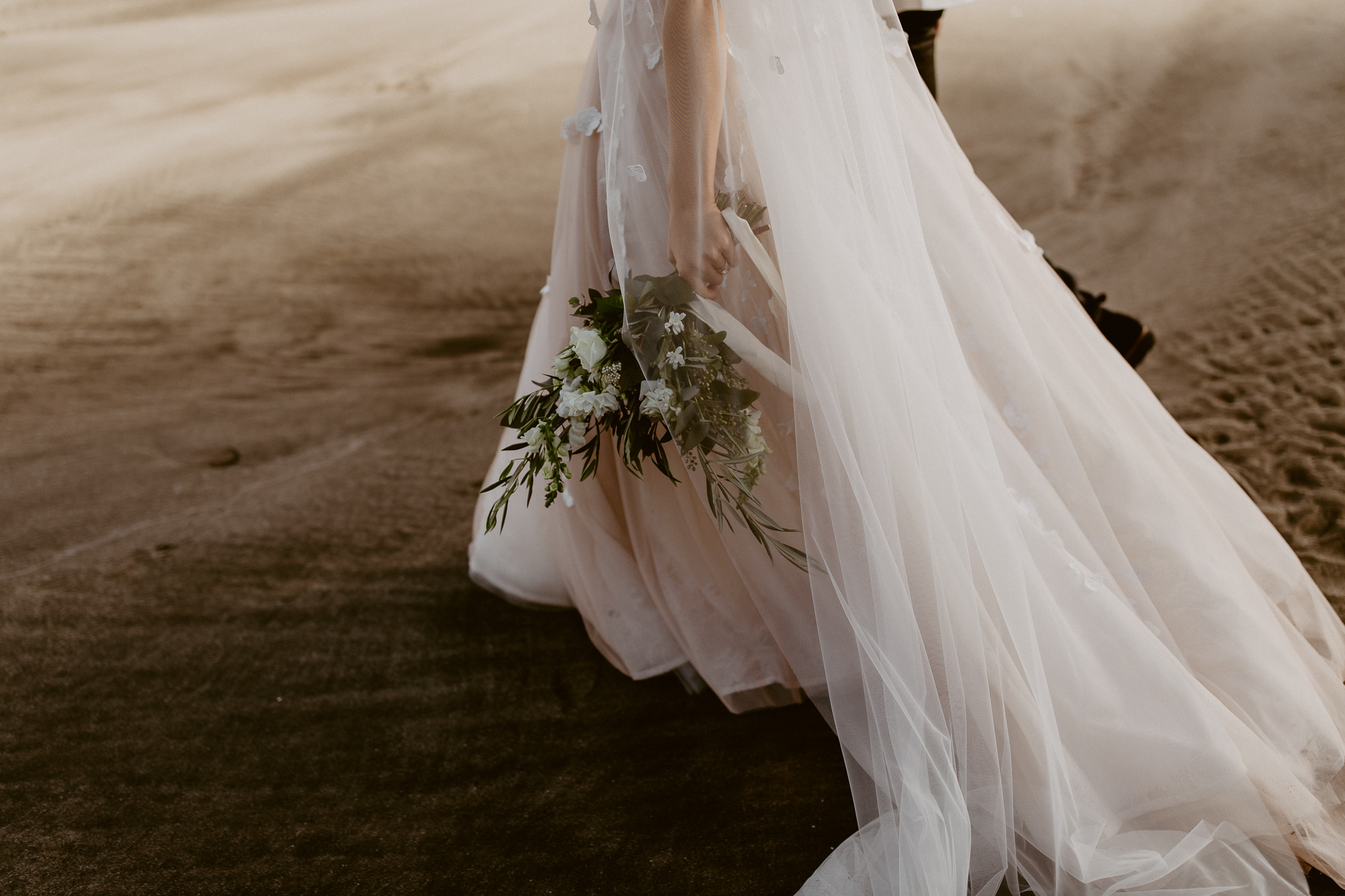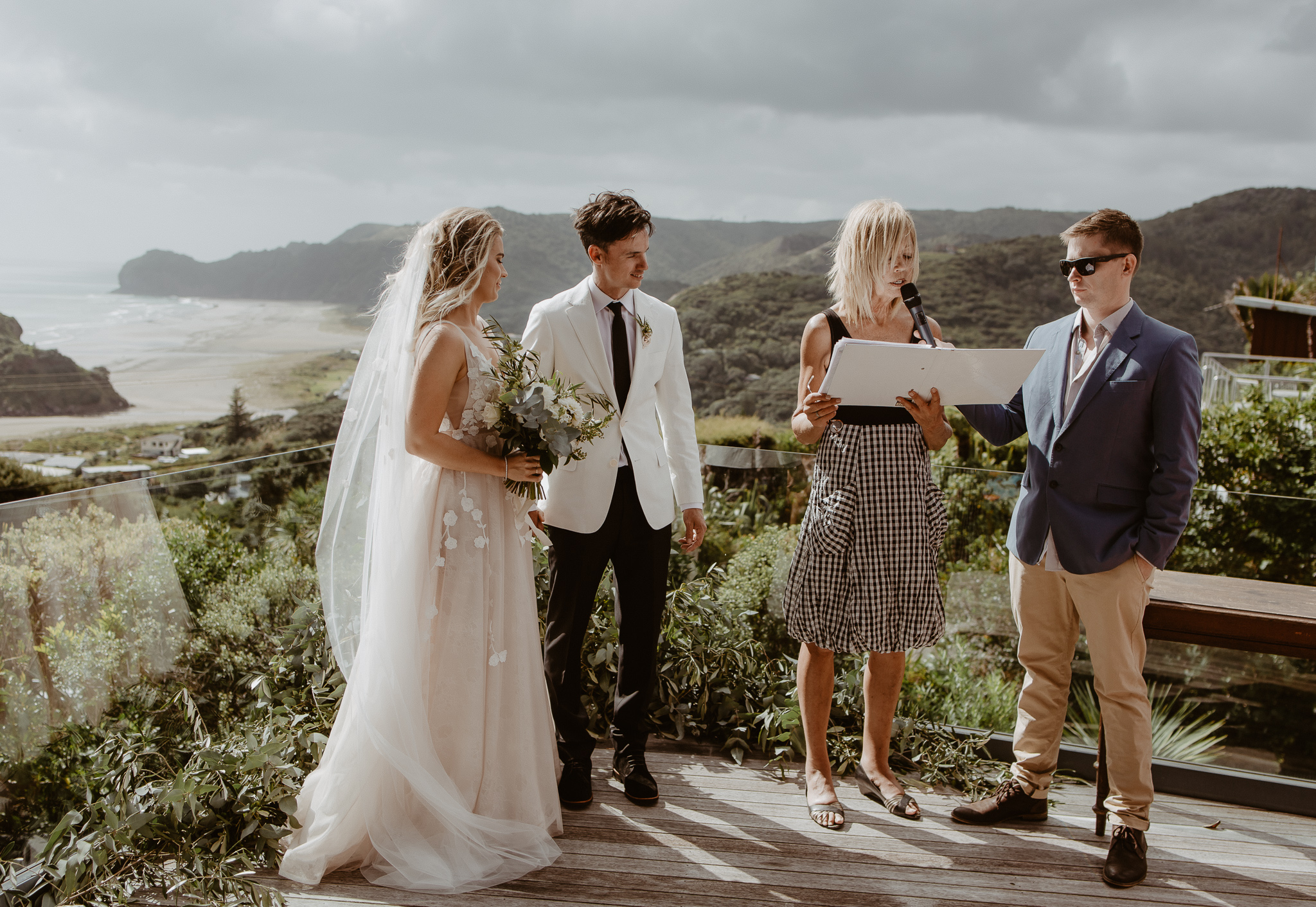 …The nerves started to kick in when everyone was down stairs and Dave arrived.  Once I was in my AMAZING Hera Couture dress I was ready to go and the wait was killing me. the emotions started to well up when it was just my parents and me. But once I turned that corner with my parents on my arms and I saw Dave at the end with that stunning view behind him I felt so at ease.  Our ceremony was over in a blink and the party began.  We didn't want to be away from our guests for long so our Photographers Wild & Grace were amazing and got incredible shots so fast.
The night was kicked off with our amazing MC my gorgeous girlfriend Georgia who flew in from LA and people just loved it.  She has a way with words and just did the best job.
We had the best night of incredible speeches, insane food and service and sore feet from so much fun on the dance floor."
Original Words via Together Journal