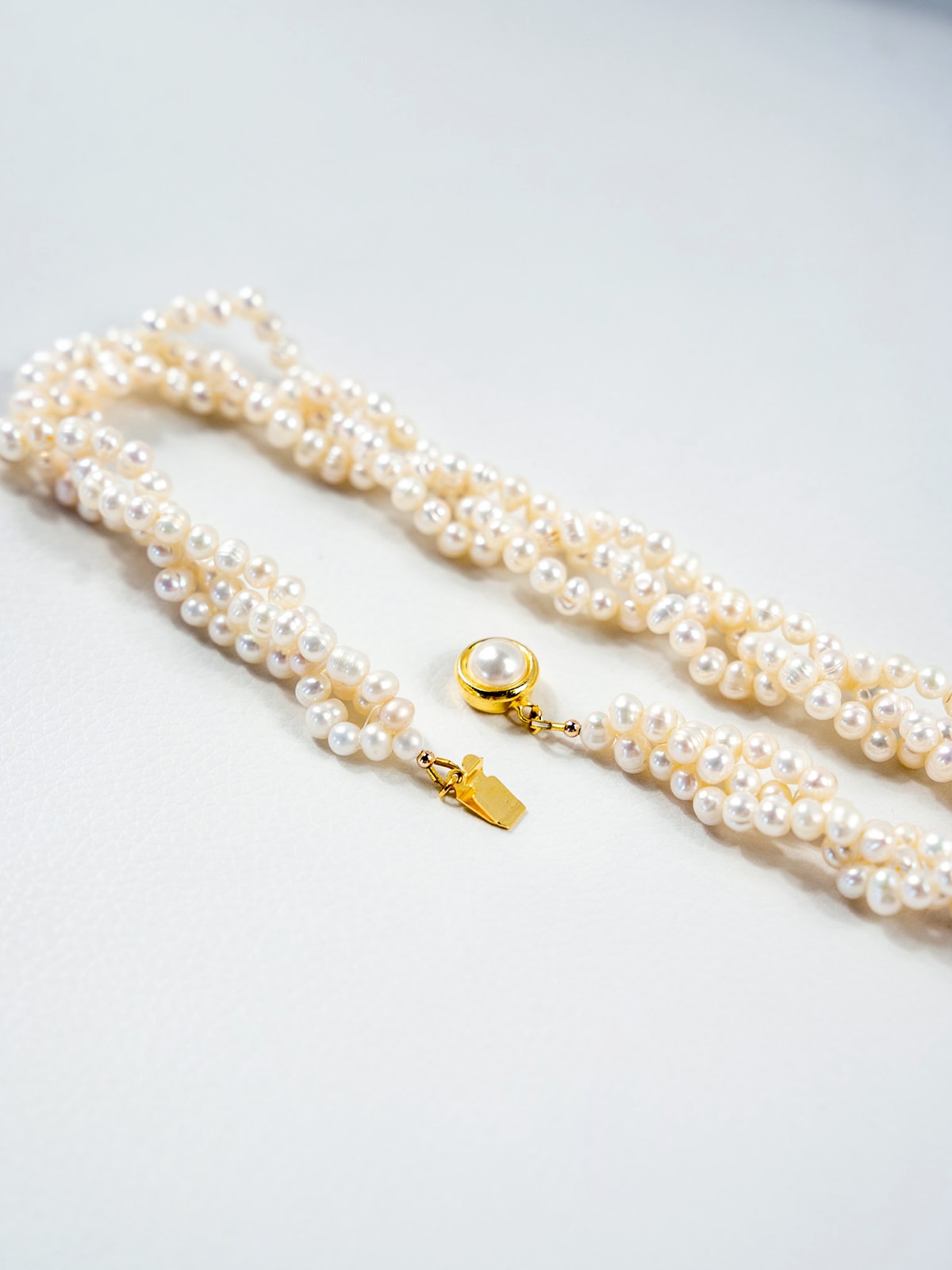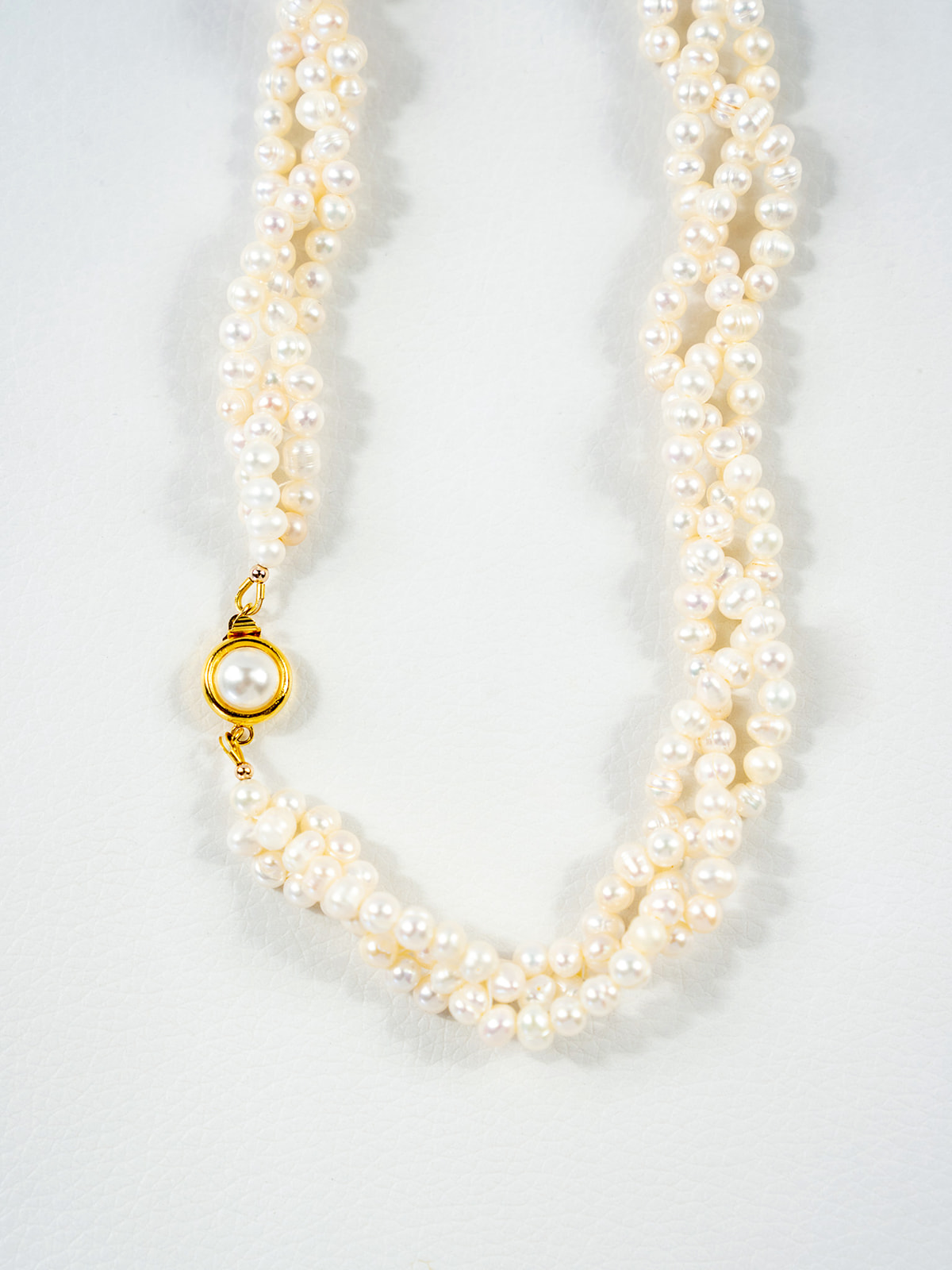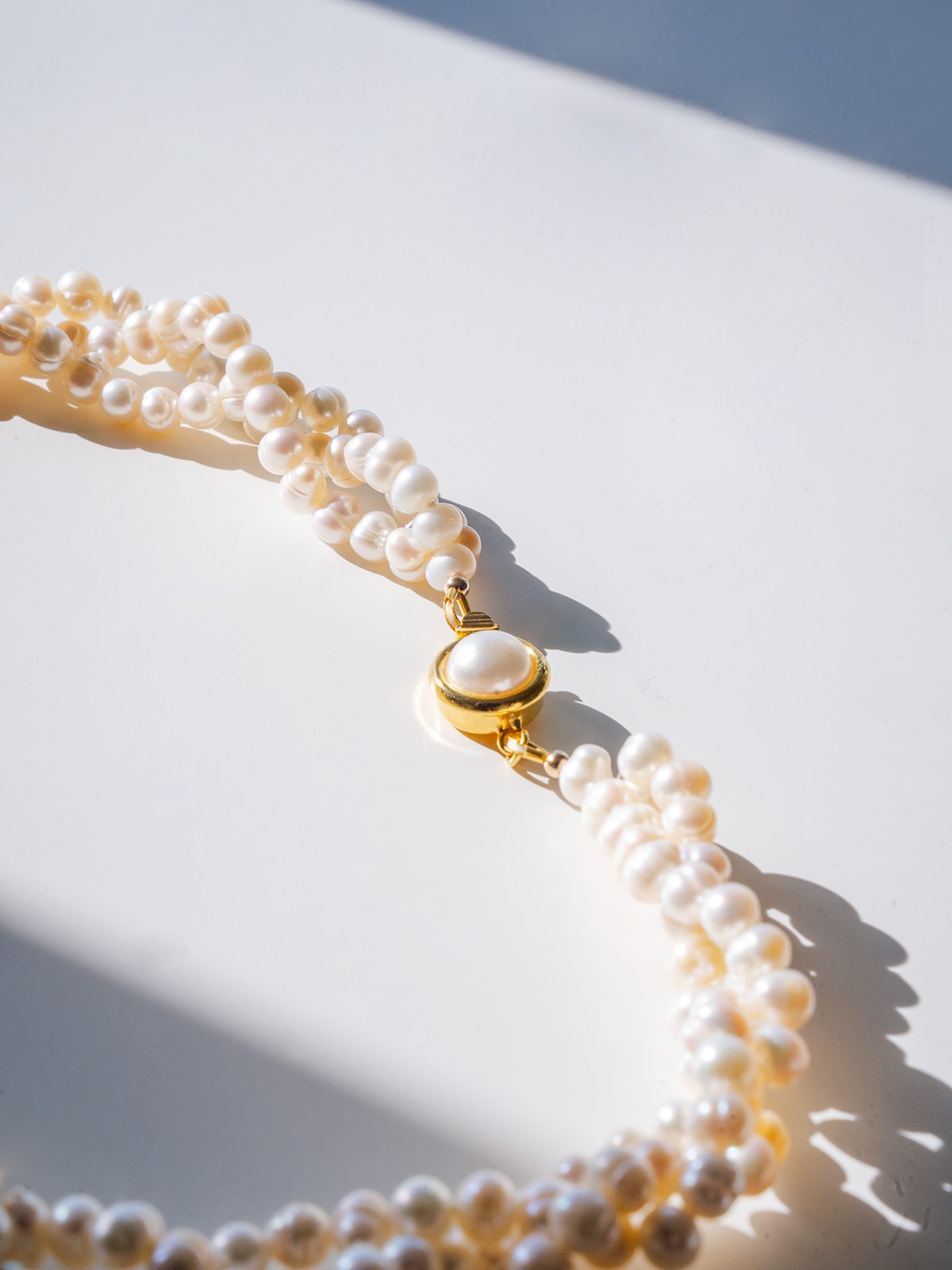 Thin Twist Necklace
$389.00
The Thin Twist necklace is formed with a string of three Freshwater pearls sourced from Zhuji, China. These are plaited together to create the unique twist effect. Secured with a stunning vintage style clasp.
Cultured freshwater pearls are grown in the freshwater pearl mussel, Hyriopsis cumingii.
Please note this necklace is made to order so please allow a one week lead time for this product.
Hand crafted in New Zealand. Product of Capellia
In stock