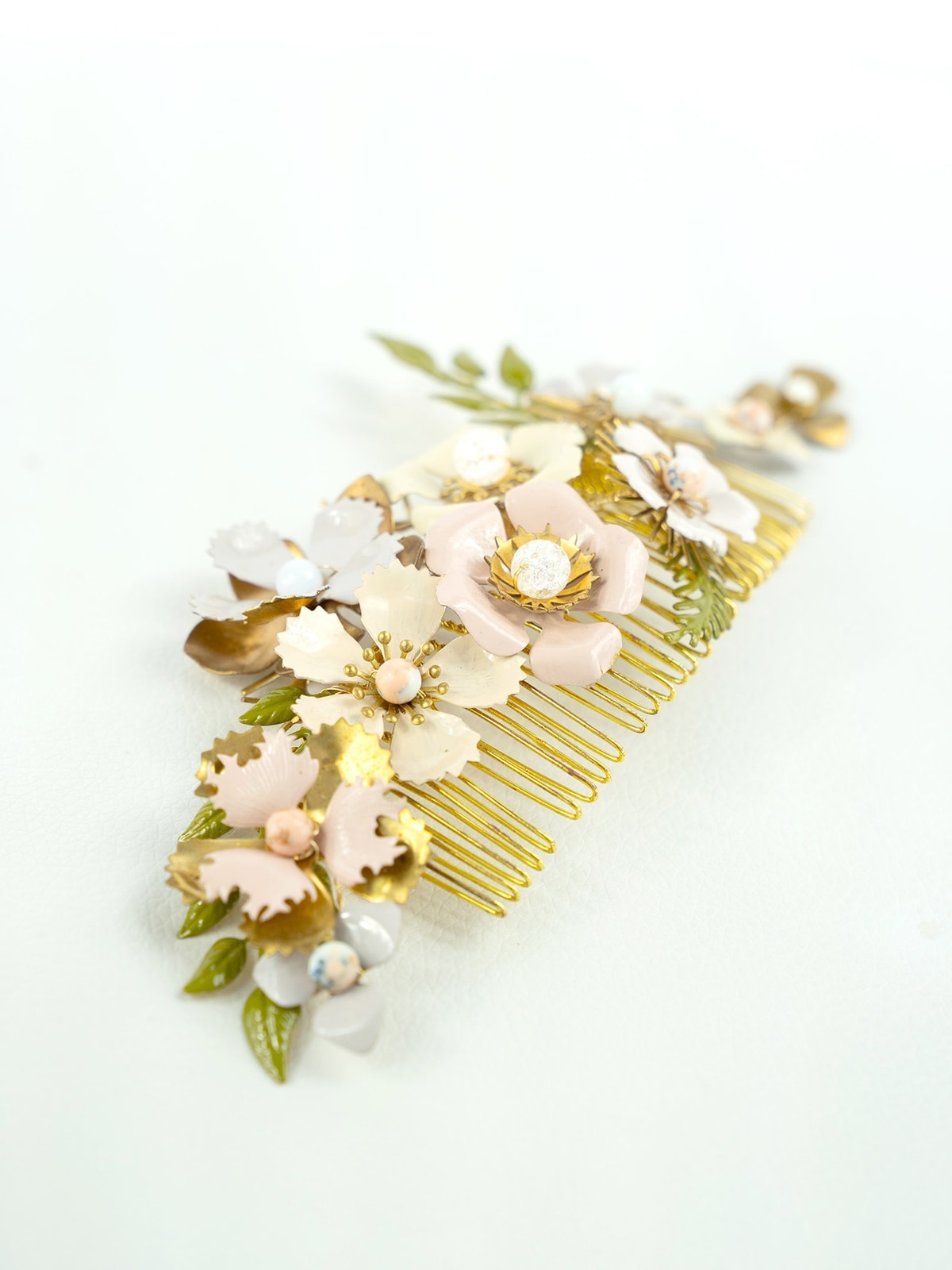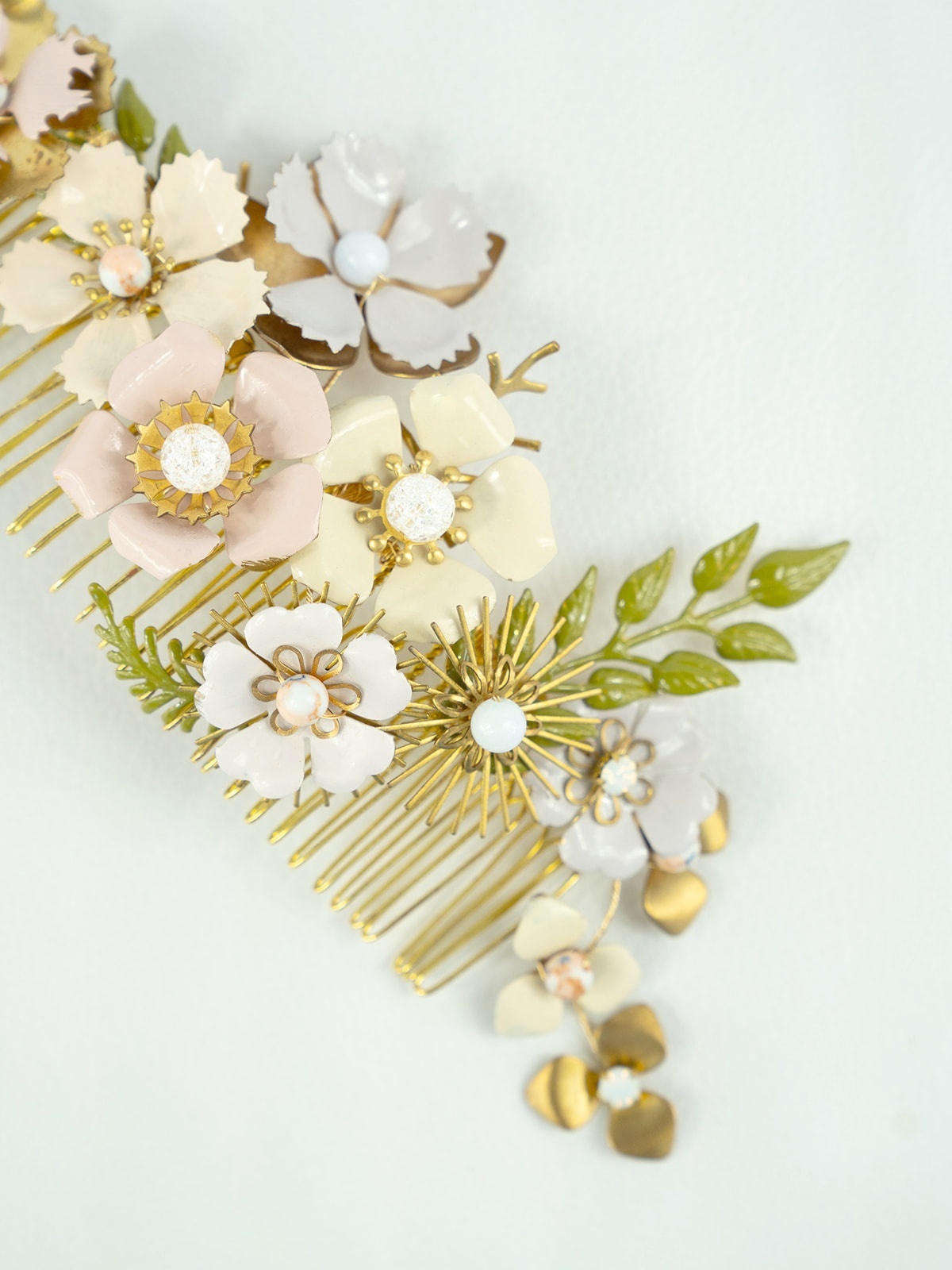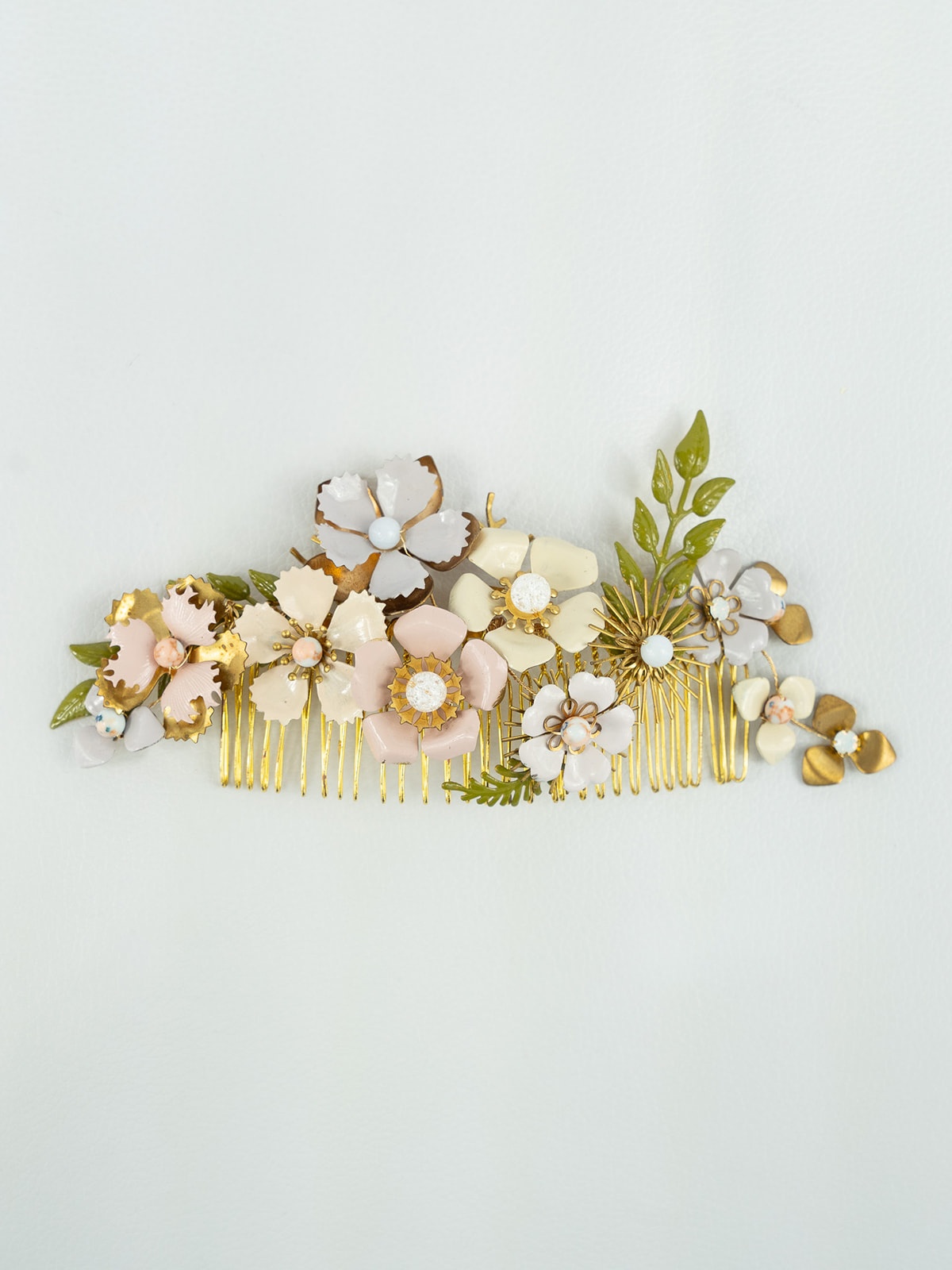 Pastel Comb
$315.00
The Pastel Comb is hand-painted brass flowers and leaves, ceramic on brass with Semi-precious stones; moonstone, clear cracked quartz, pink and blue tiger-eye and crystal rhinestones. Finished on a Gold-plated comb. 
Approximately 18cm length x  8cm height
Handcrafted in New Zealand, each piece is uniquely their own, no two are the same!
In stock