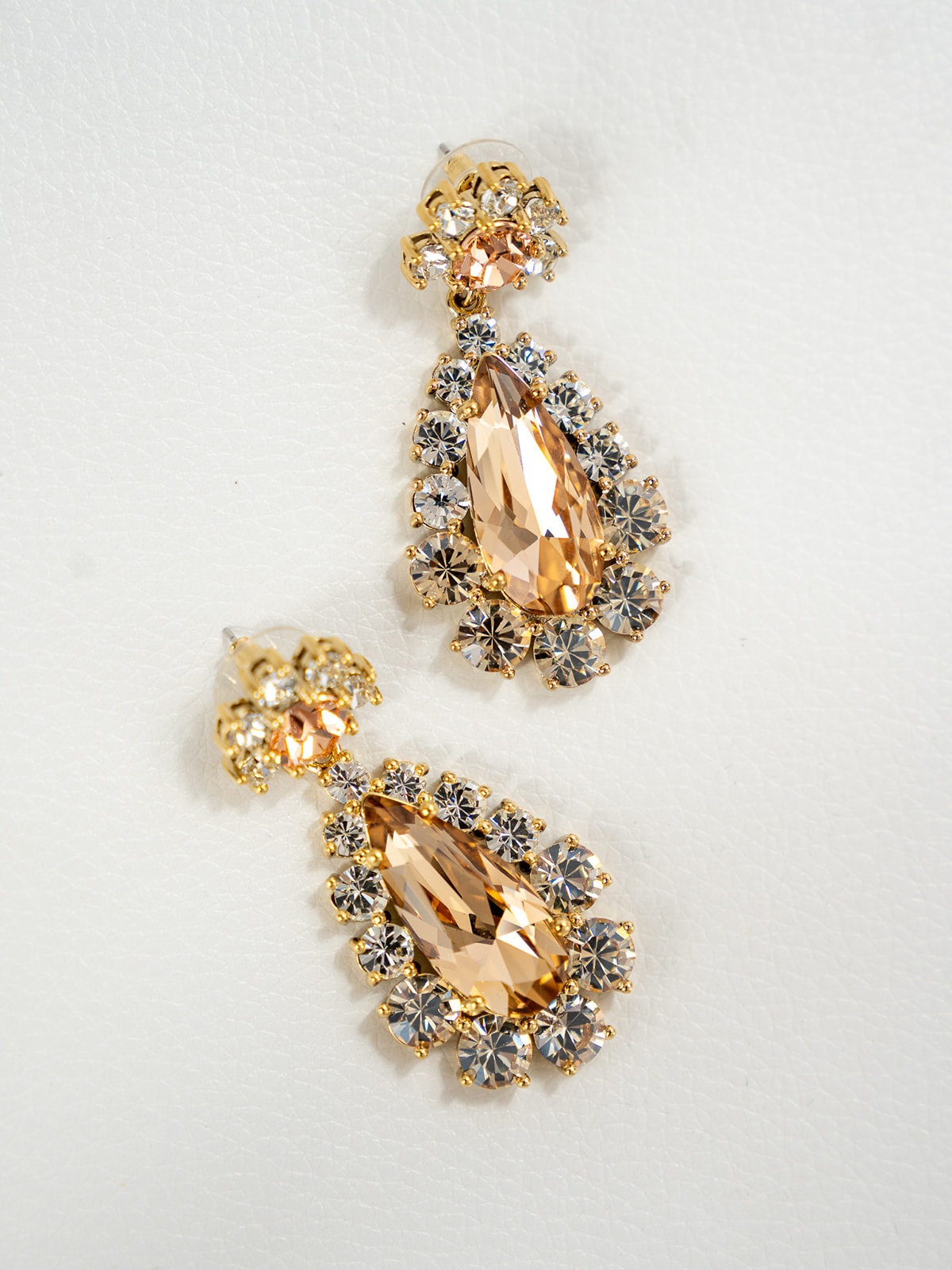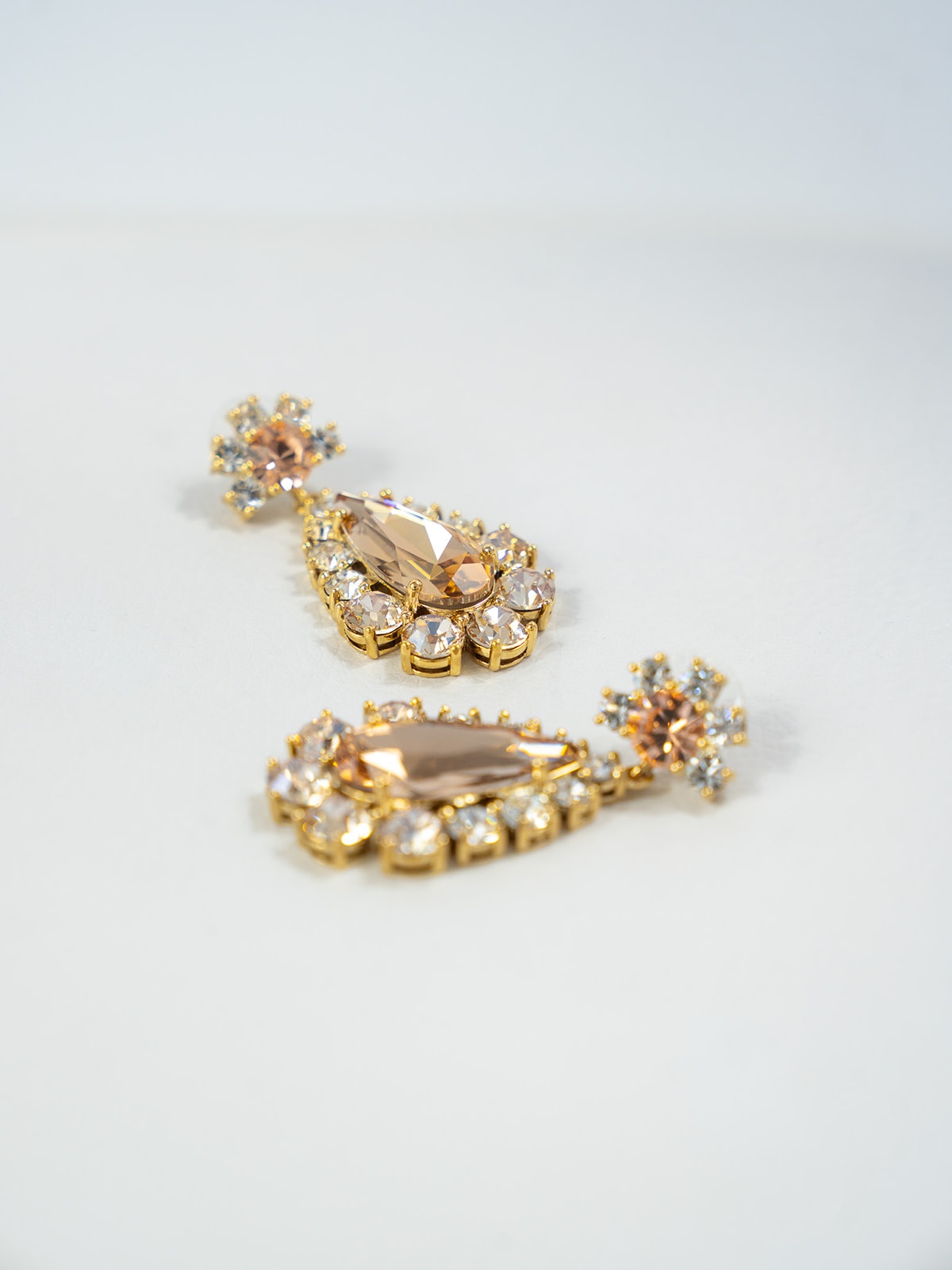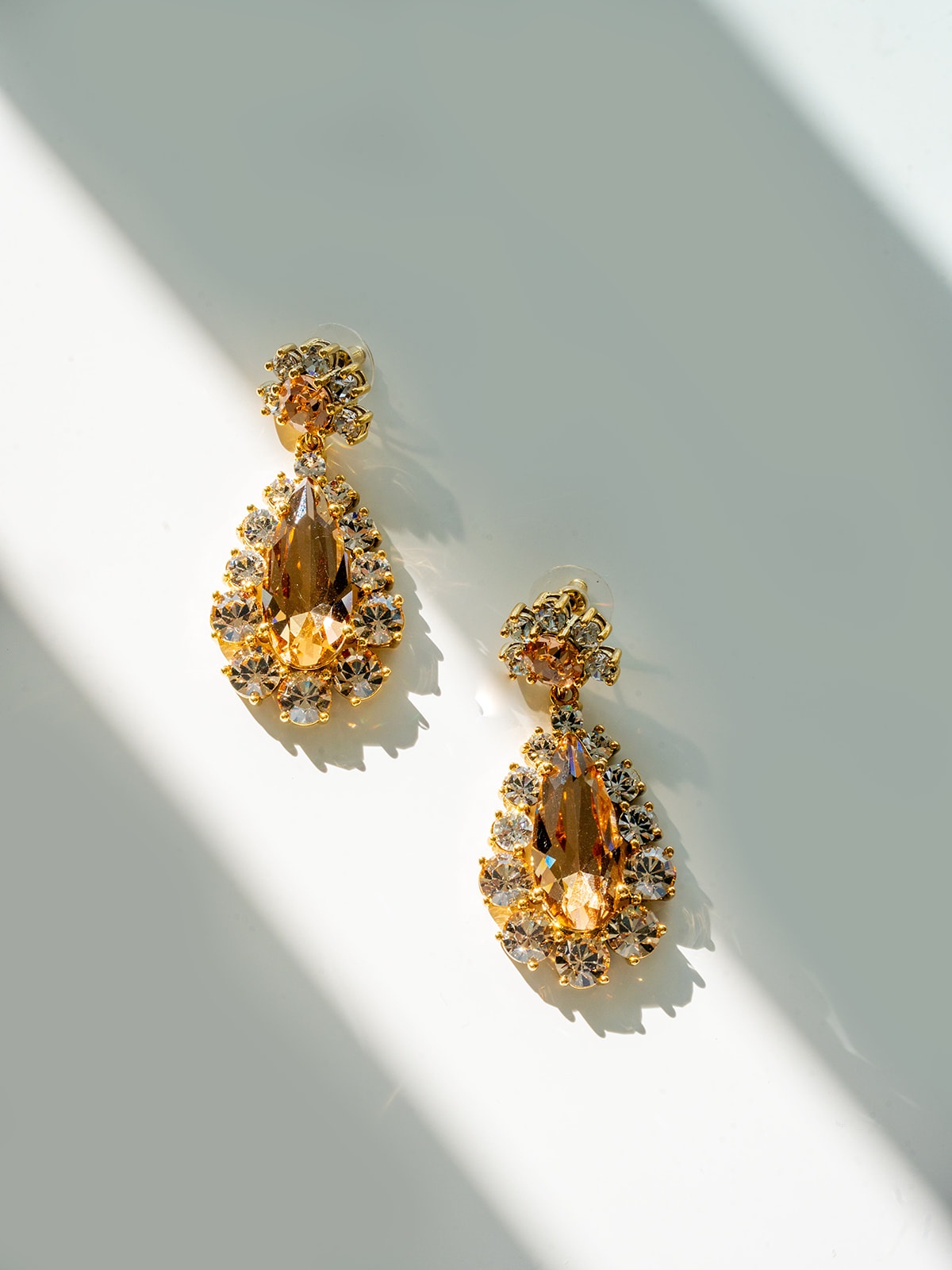 Lucia Gold Earrings
$279.00
The elegant LUCIA will make you the centre of attention this coming season – that we promise you! Classic, yet super dramatic and very glamorous – this earring will bedazzle you in the most elegant way. The crystal drop pendant sits under a half-moon-shaped top. The full pair features no less than 40 handset crystals in peach tones.
Crafted in polished brass, and brought to life by artisans. The ear post is made of surgical steel. Full length about 55 mm. Nickel-free Danish design. And totally stunning.
Please also consider out Lucia Gold Earrings in Green
Product of Dyrberg Kern.
In stock