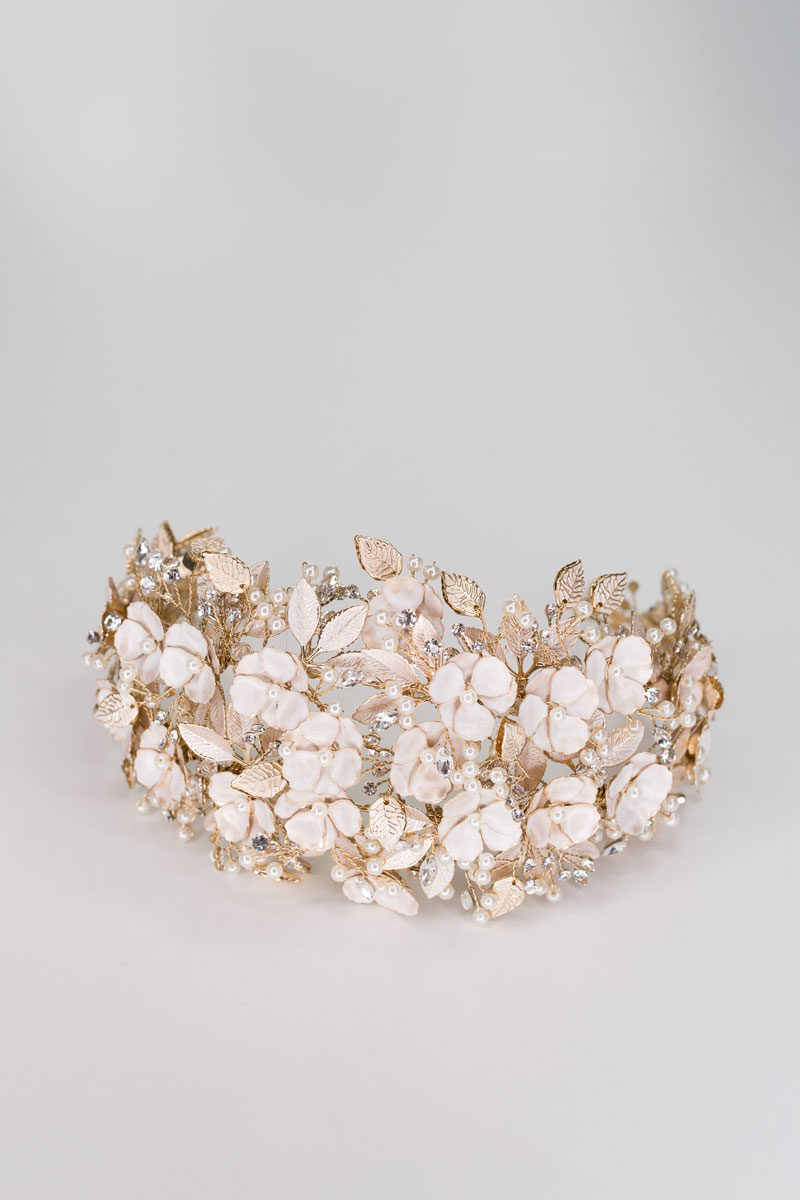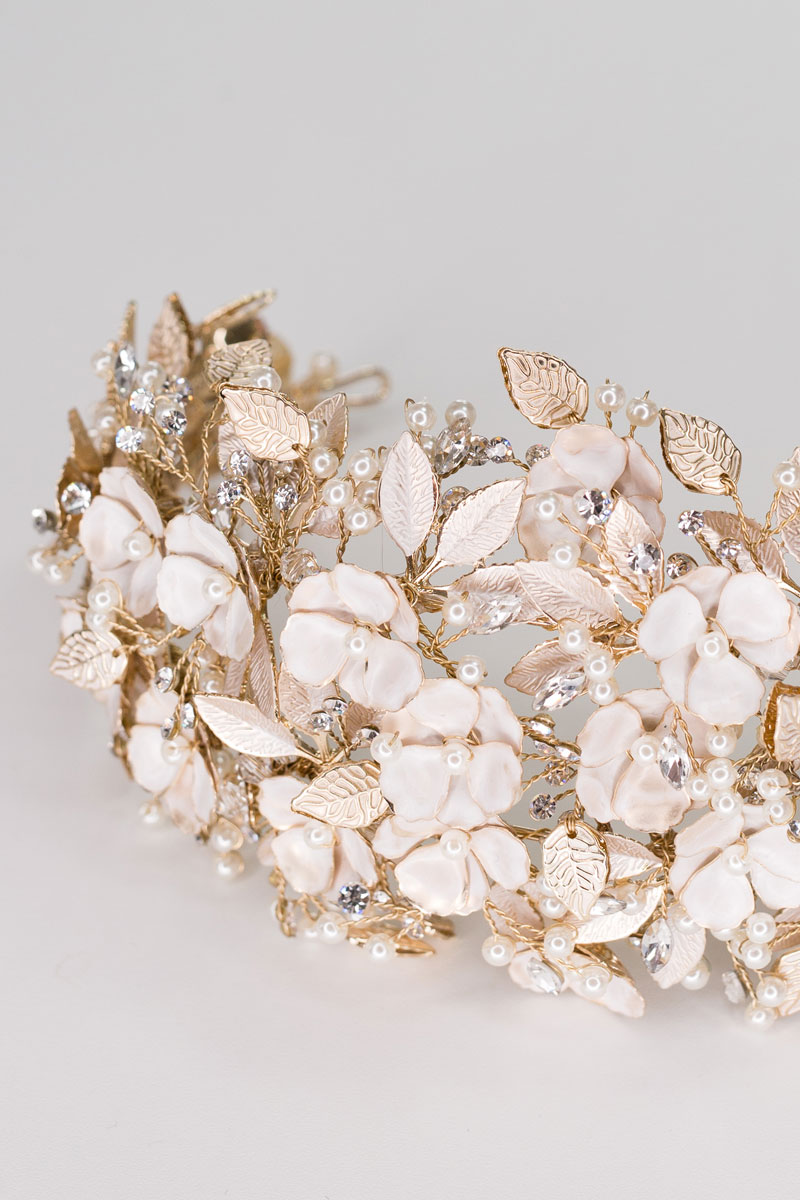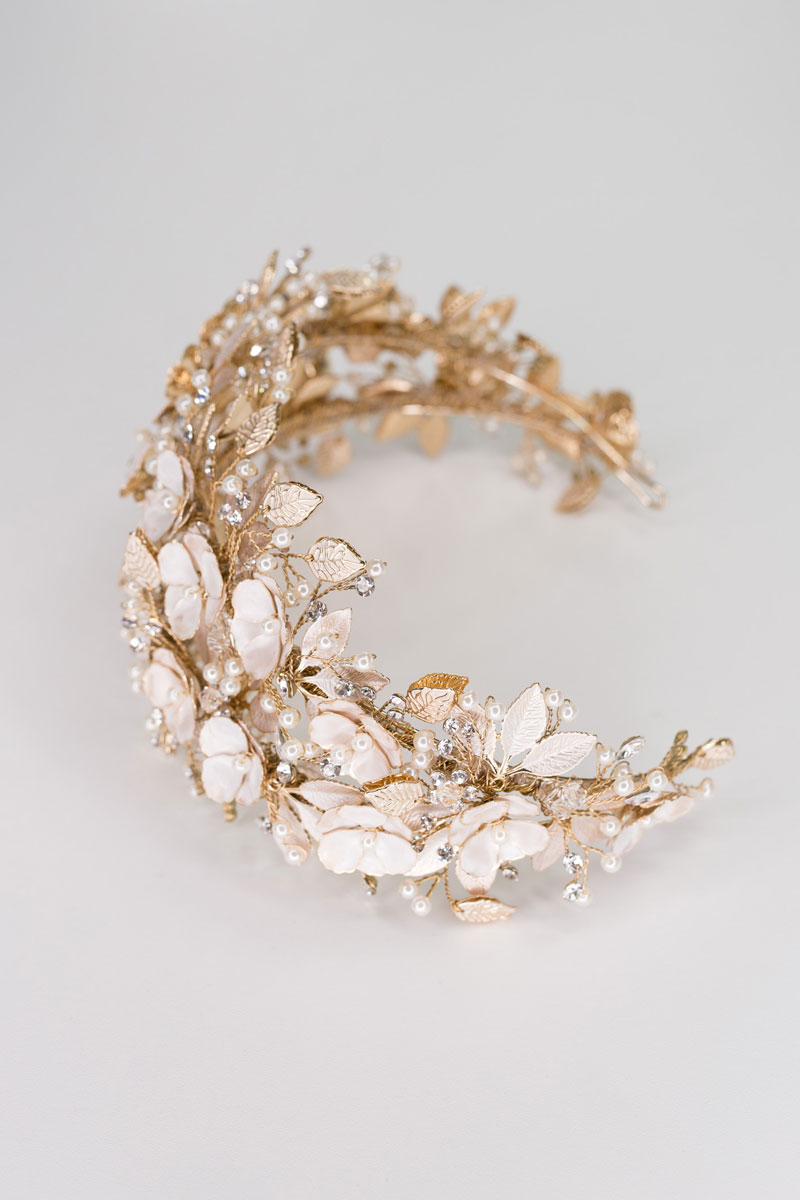 Violette pale gold flower crystal and flower double-tier crown
$550.00
An art piece created in a soft cherry blossoms crafted into a double-tiered exquisite, elegant crown. Dainty water pearls situated in the center of each hand cut flowers, textured leaves surrounds the clusters of blossoms and finished with beautiful scattered hand twisted diamantes.
Available in soft gold.
Please also consider Inaya rose gold flower crystal and flower crown, which is a single-tiered version of this crown.
Item Width: 5cm, Length: 24cm
Handmade in Australia.
This handcrafted crown will be meticulously created by our Australian artisans. Because of the handmade nature of this item, it will be ready for delivery in 2 weeks from placement of order. Please enquire if you need it sooner.
In stock