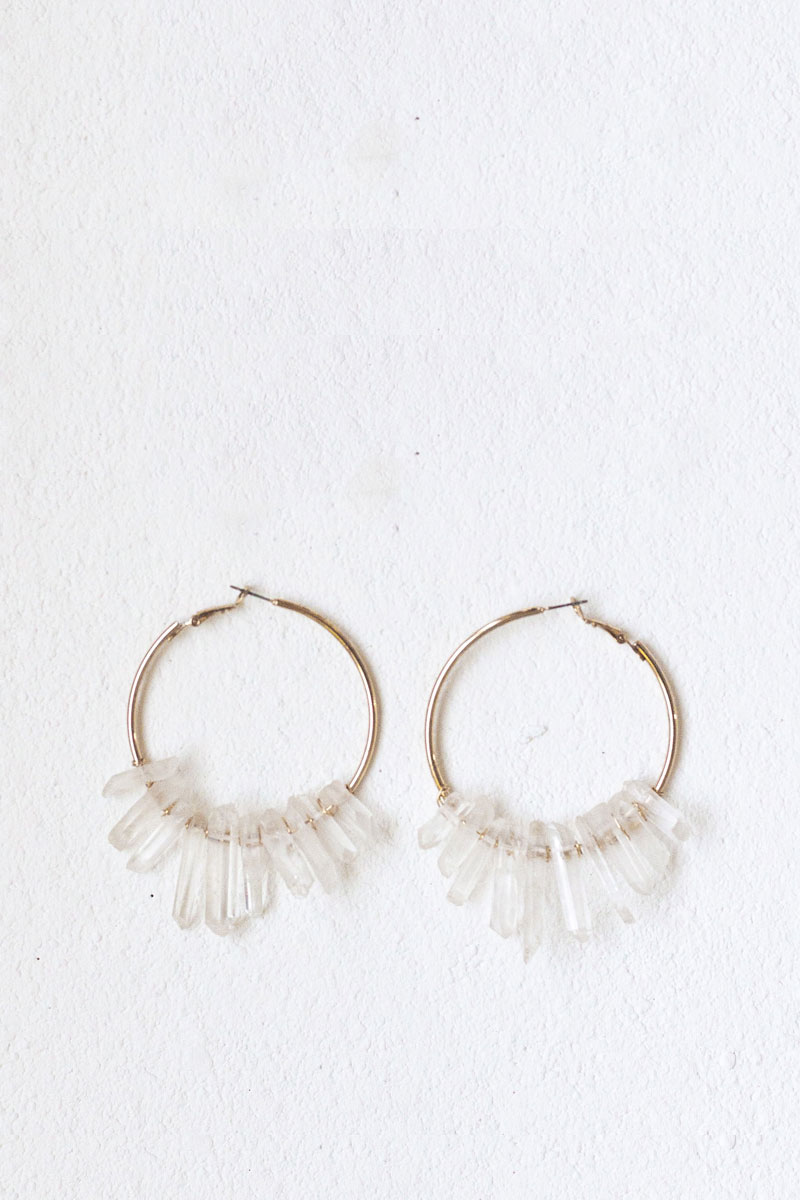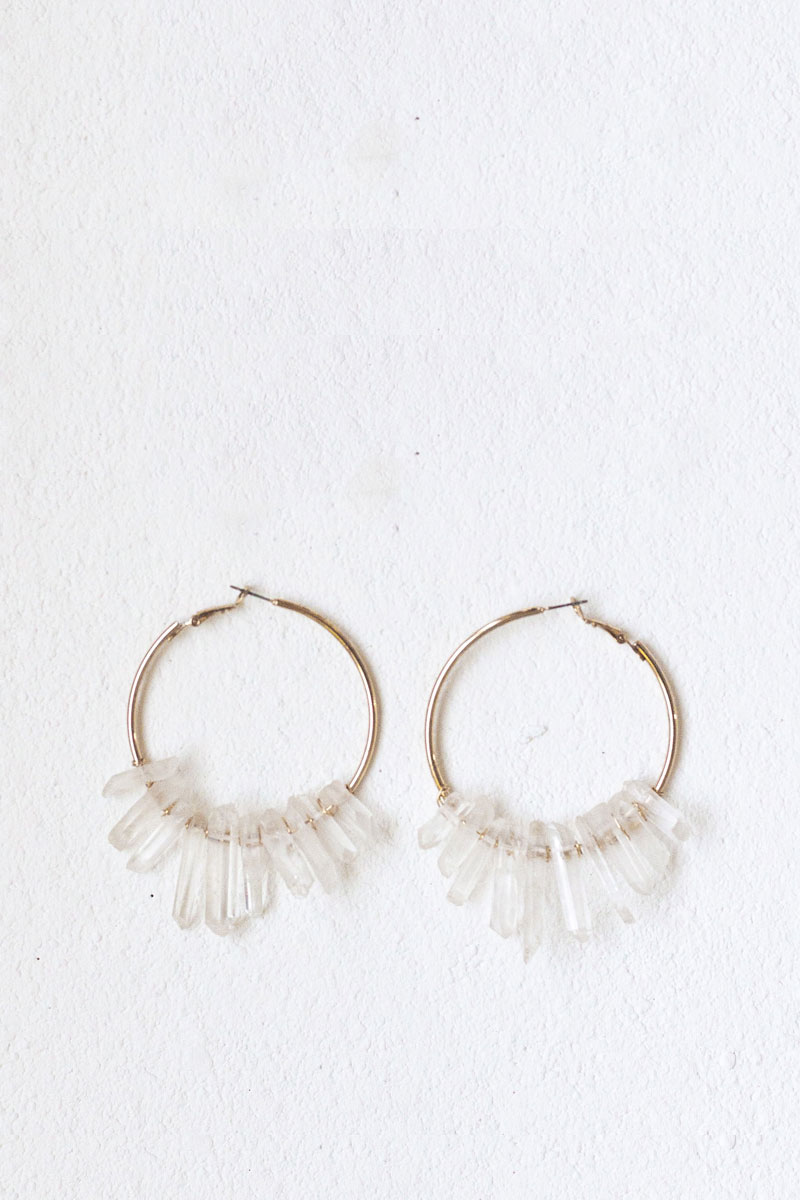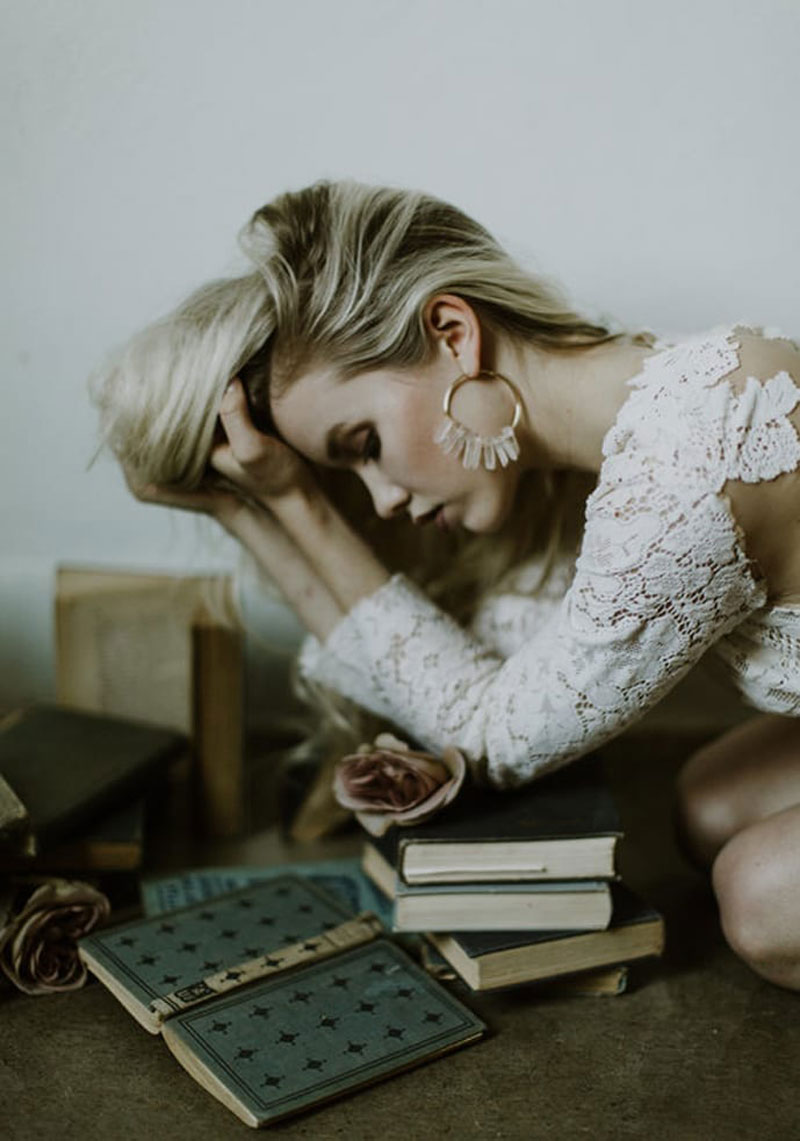 Quartz Hoop Earrings by A.B Ellie
$325.00
"Quartz", why do we love it? It's authentic, understated + unexpected. With the ability to transform a simple pair of hoops into stellar statement earrings – it can't disappoint!
~2″ gold plated hoops | rock crystal quartz detail | 3″ at the widest part
Handmade in USA by A.B Ellie.
Out of stock