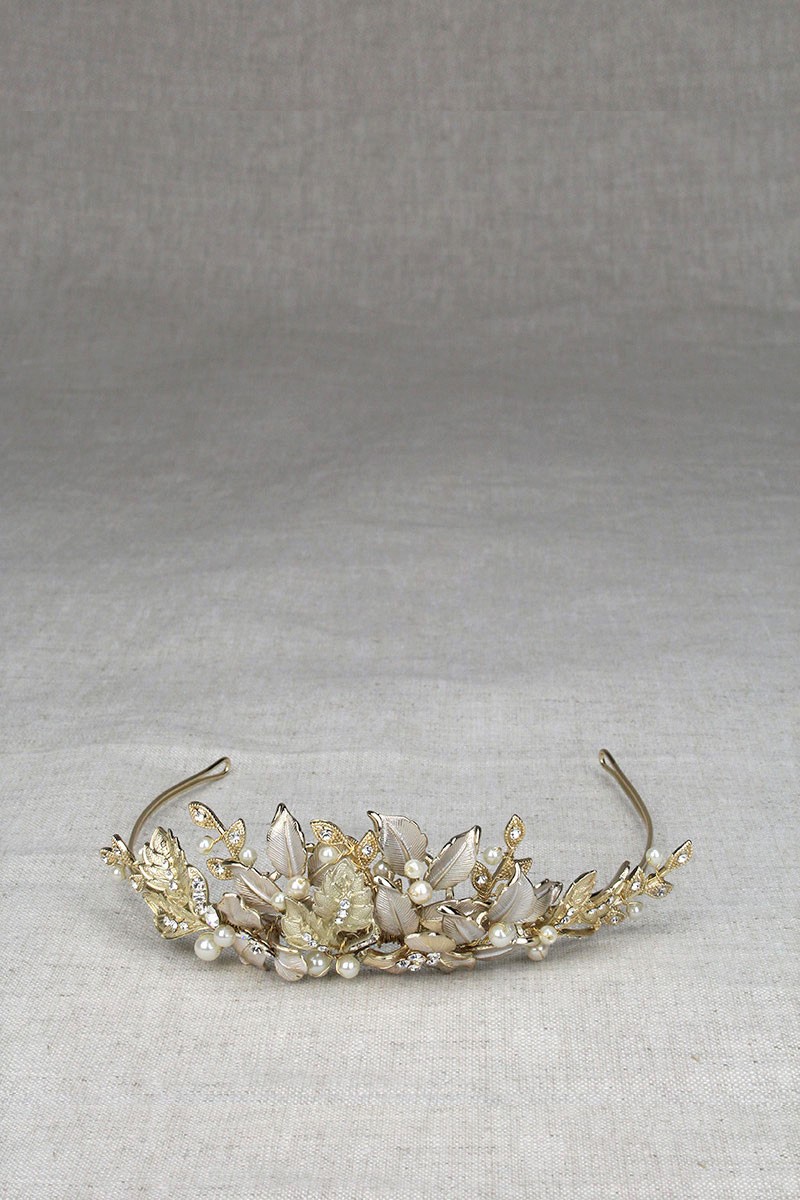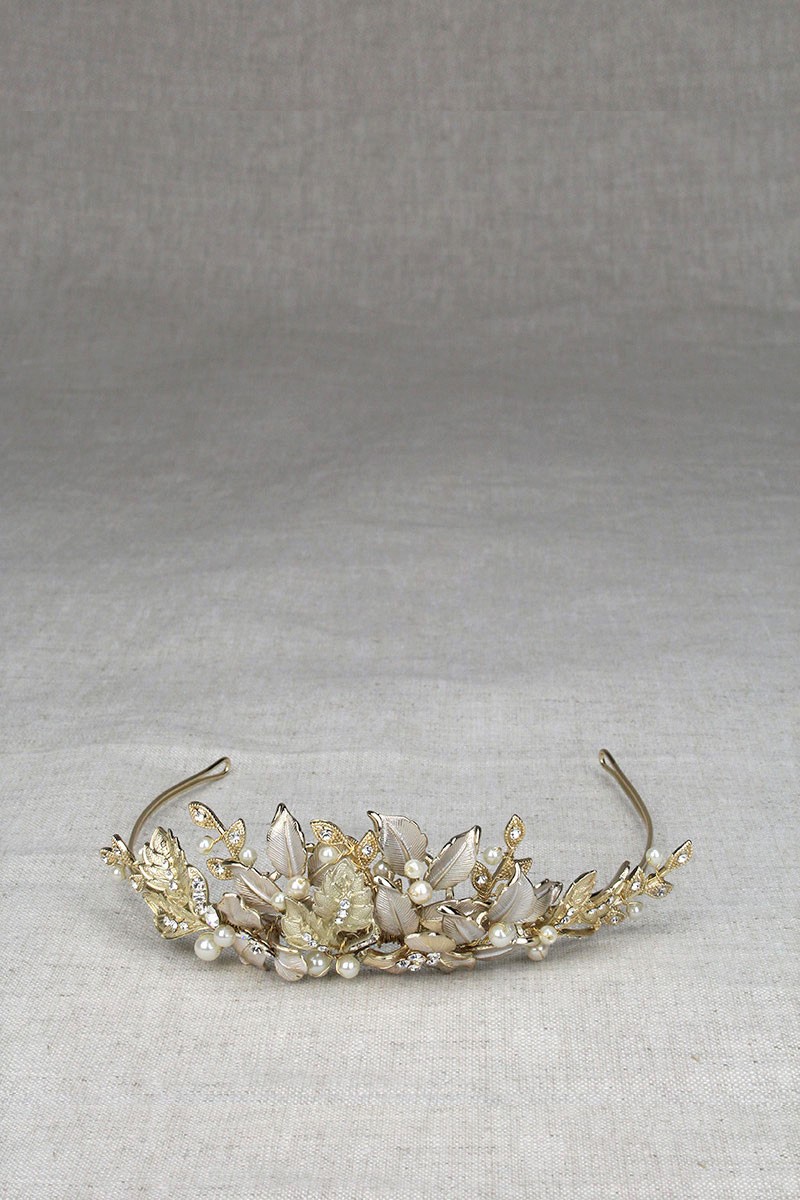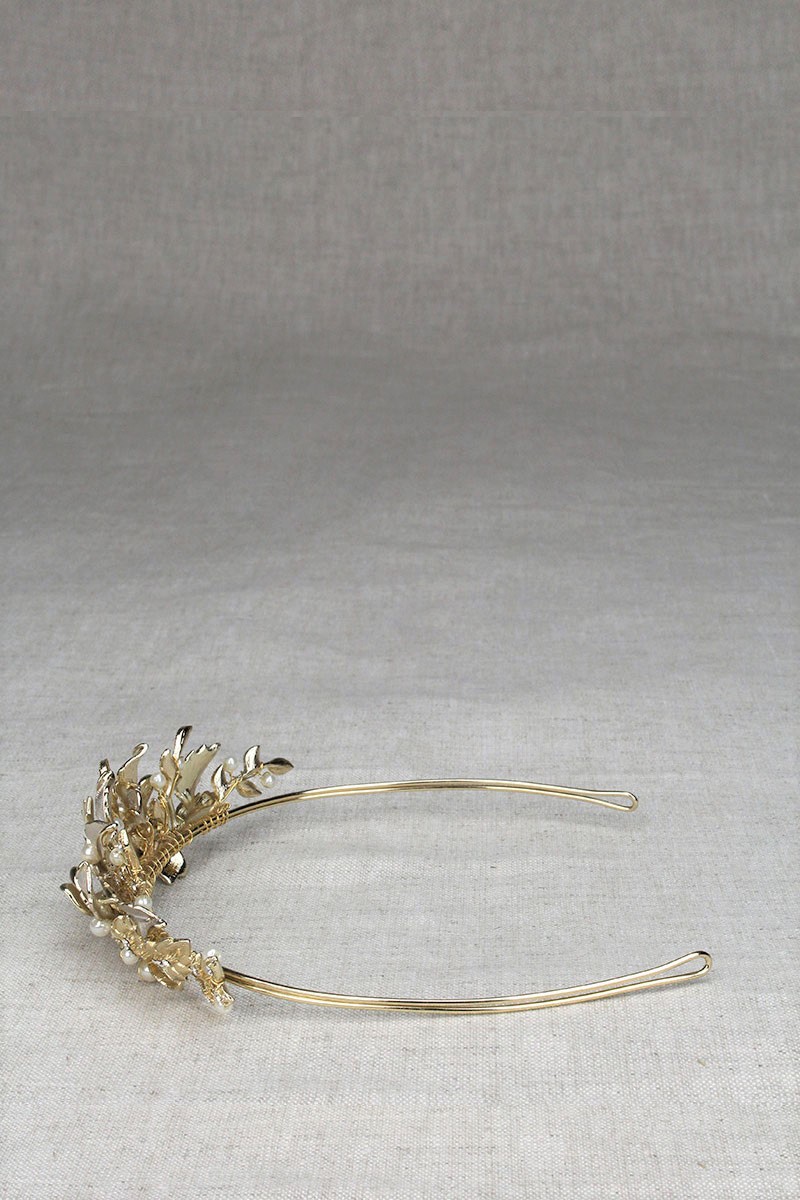 Dorothée gold leaf pearl crown
$350.00
A beautiful hand crafted pale gold and golden leaves crown, studded with scattering of pearls. Perfect for the couture bride.
Available in soft gold.
Item Width: 4.5cm, Length: 17cm.
Handmade in Australia.
This handcrafted tiara will be meticulously created by our Australian artisans. Because of the handmade nature of this item, it will be ready for delivery in 2 weeks from placement of order. Please enquire if you need it sooner.
Out of stock