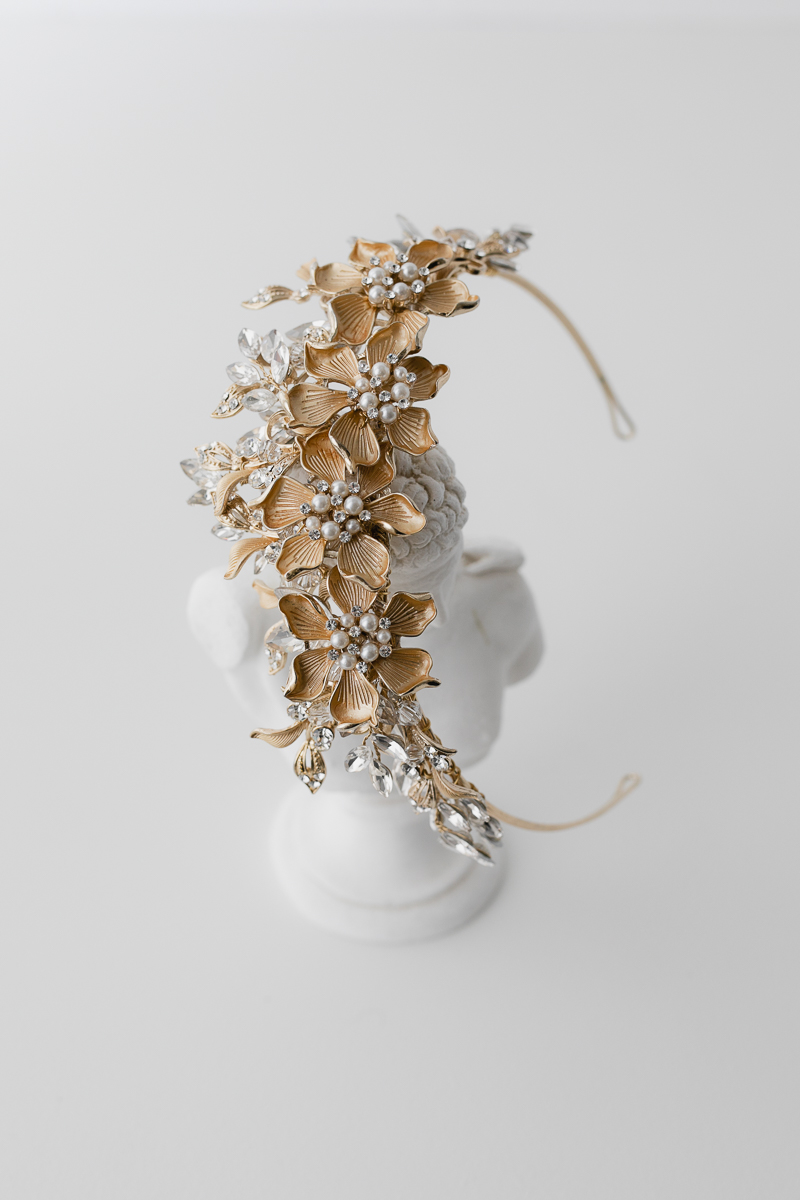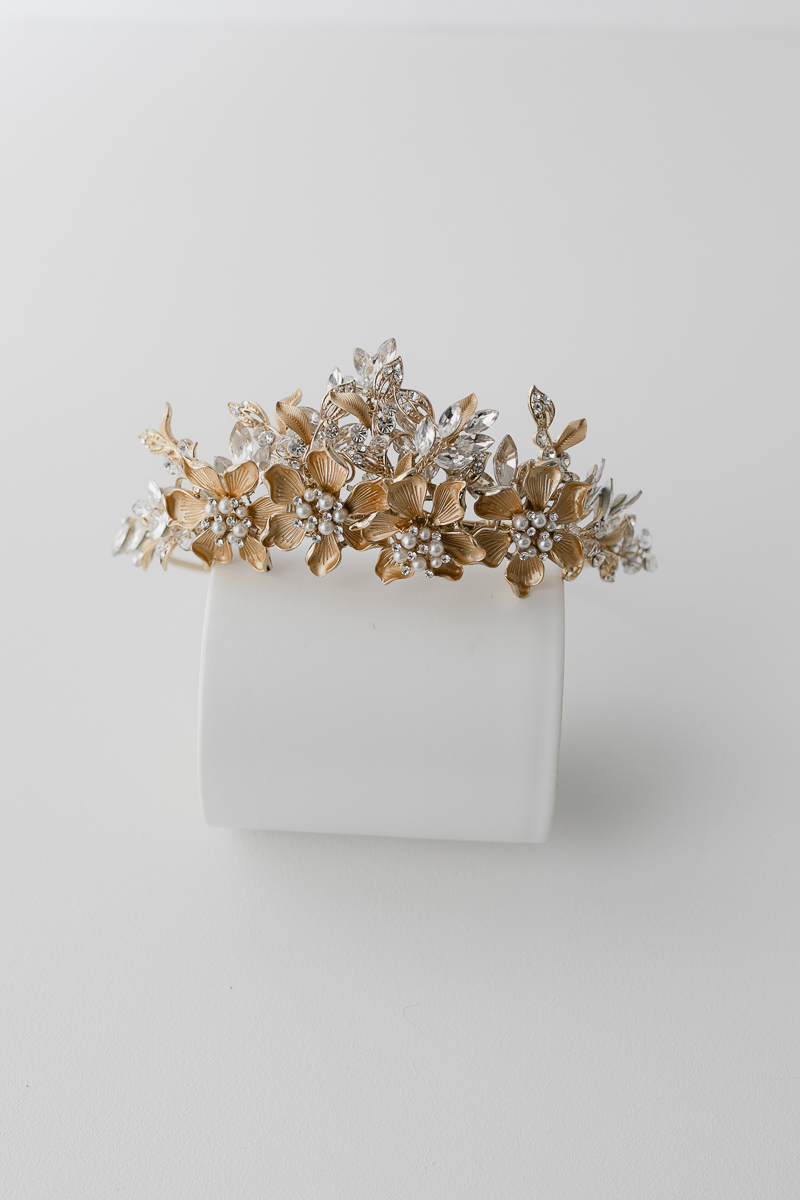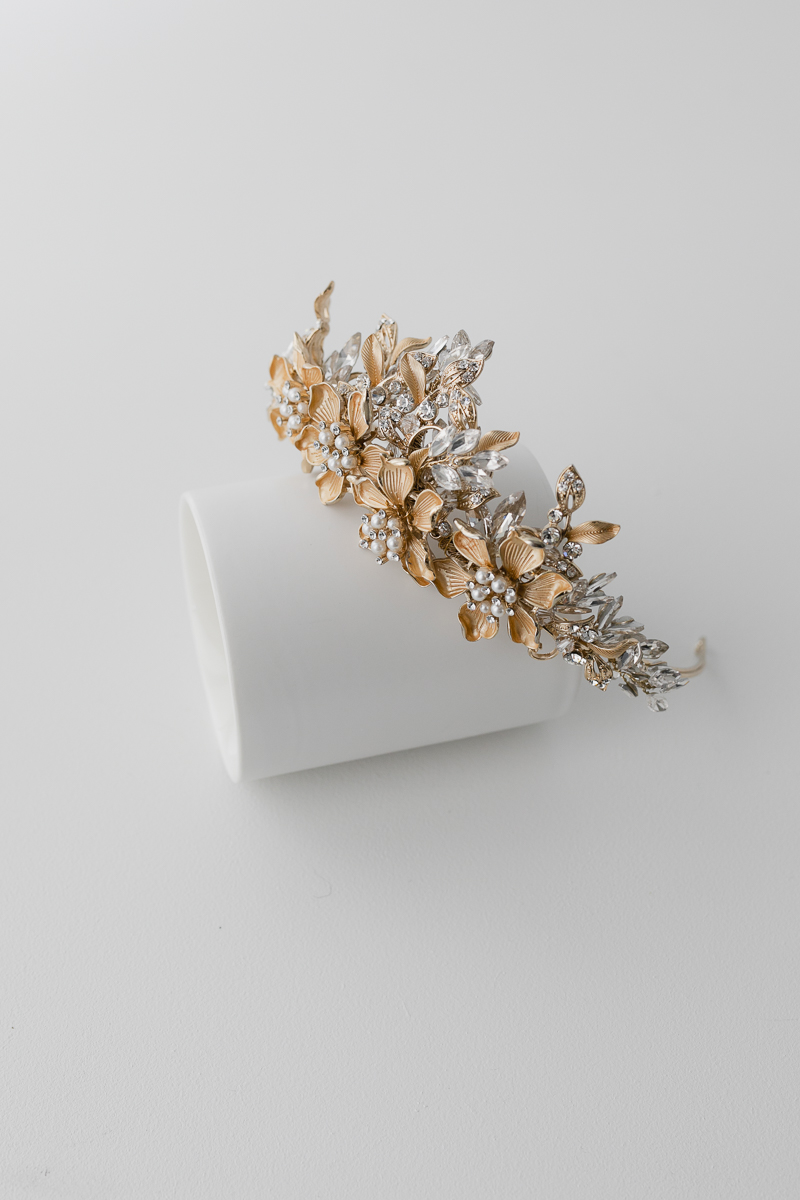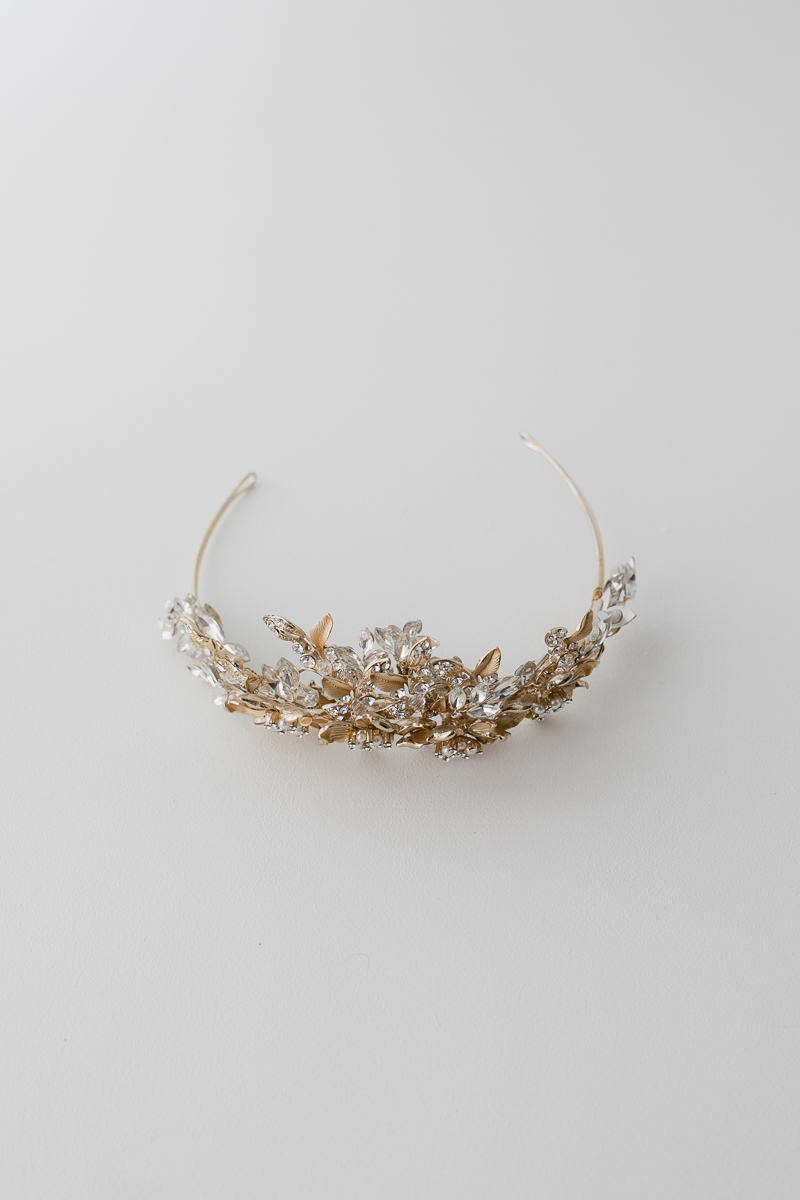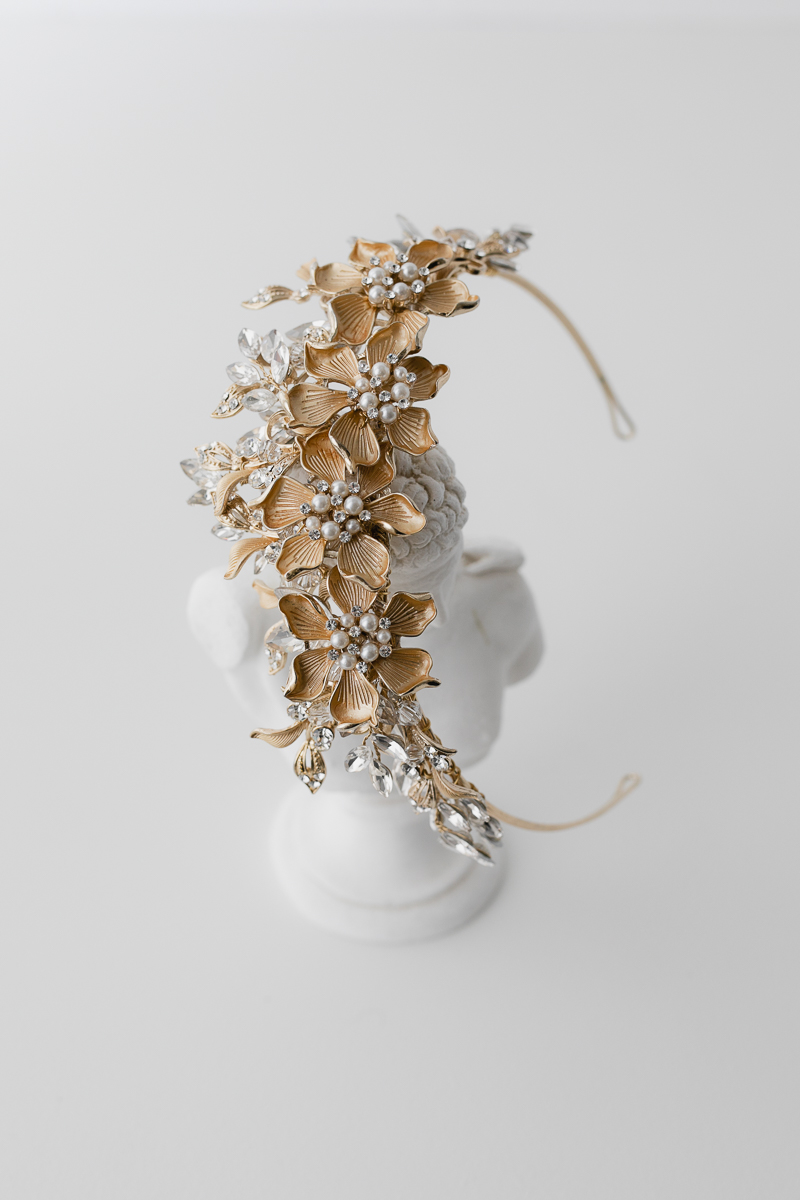 Denise gold leaf crystal pearl crown
$490.00
This amazing crown is handcrafted with mini magnolia petals, water pearls, Swarovski crystals and diamond cut rhinestones. Individual leaves are designed with medium texture to showcase the aesthetic appeal of your crown.
Available in Pale Gold.
Item Width: 7cm, Length: 22cm
Handmade in Australia
This handcrafted crown will be meticulously created by our Australian artisans. Because of the handmade nature of this item, it will be ready for delivery in 2 weeks from placement of order. Please enquire if you need it sooner.
Out of stock